By Michael Adolphson —-
• Valadorna Aiming for Allowance, Summertime Sky Steps Up
• Farrell Works, Set for Silverbulletday
• Gun Runner, Lecomte Workers Top Weekend Work Tab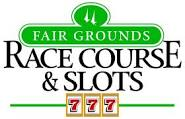 VALADORNA AIMING FOR ALLOWANCE, SUMMERTIME SKY STEPS UP
While things did not go exactly to plan for Stonestreet Stables' star filly Valadorna this weekend, the daughter of Curlin impressed when she had a chance to work on Saturday morning, working five eighths, while recording a half-mile drill in 48 flat with trainer Mark Casse's local assistant David Carroll keeping tabs.
"We actually wanted to go (Friday) from the gate, but couldn't because of the fog, so we put it off until (Saturday) and then they said it was a no-go as well, so that was a little frustrating," Carroll explained. "But I love the way she went and she's definitely coming to hand. From the last to this work she is getting herself ready. The (Listed $150,000) Silverbulletday would have been too quick for her, so we'll come back next week and blow her out and hopefully get an allowance to go at the end of the month to set her up for the (Grade II $200,000) Rachel Alexandra (Stakes on Feb. 25). It's going to be a long year and hopefully we'll bring her back and prepare her for a successful season.
"She's filled out and gotten stronger," Carroll continued. "She's a typical Curlin in that physically they get stronger with age. She still has the same personality and goes about her business. She's very laid back and happy."
Valadorna is unraced since finishing a game second in the Grade I Breeders' Cup Juvenile Fillies in early November. Since a brief freshening at Stonestreet, she has logged three works: a half-mile in 48.60 on Dec. 29, five furlongs in 1:01.60 on Jan. 5 and Saturday's move.
Carroll also was pleased with the progress of Summertime Sky, who worked a half-mile in 49.40 Saturday morning for owner John C. Oxley. The daughter of Sky Mesa and Chilean champion Eccellenza (CHI) exits a victory on debut in a turf sprint on New Year's Eve and will line up against seasoned rivals in the Silverbulletday.
"We talked about it and thought it would be interesting to see if she would like dirt and two turns because those would give us more options in the future," Carroll explained. "If we waited for an allowance, we might run into Valadorna and we don't want to run them against each other. If she can pick up a piece of the race and some blacktype, that would be fantastic. She's worked very well on the dirt."
Prior to her debut tally, the full-sister to Russian Group III winner Mirror Date worked a pair of bullets over Fair Grounds' main track, including a bullet five-furlong drill on Dec. 17 in 59.80.

FARRELL WORKS, SET FOR SILVERBULLETDAY
Coffepot Stables' homebred filly Farrell continues to impress in the mornings for trainer Wayne Catalano. The daughter of Malibu Moon put the finishing touches on her preparation for a sophomore debut when going five furlongs in 1:01.60 (fifth-best of 20) on Sunday morning. Working just after the first break at 7:30 a.m., the Grade I Kentucky Oaks hopeful was ridden by veteran jockey Rafael Mojica, Jr. Channing Hill will ride in Saturday's Listed $150,000 Silverbulletday Stakes.
"She went really good," Catalano said. "I got her in 1:01 and change and the jock was happy with her. Everything looks good to go (for the Silverbulletday). We will see how she comes out of it, but everything is going to plan so far."
GUN RUNNER, LECOMTE WORKERS TOP WEEKEND WORK TAB
Winchell Thoroughbreds' Gun Runner topped the weekend work tab with a swift six-furlong work on the main course on Sunday morning in 1:12.60. The Steve Asmussen-trained son of Candy Ride was full of energy in his final serious drill as he hopes to clear quarantine in time to contest the Grade I $12,000,000 Pegasus World Cup Invitational at Gulfstream Park in 13 days. Asmussen also sent out L and N Racing's Lookin At Lee for a five-furlong drill this weekend as he prepares for his sophomore debut next month. The Grade I-placed bay colt, who was fourth last out in the Grade I Breeders' Cup Juvenile, checked in at 1:01.60 Friday morning.
Gun Runner's rival of last year, G M B Racing's Mo Tom continued his comeback trail for trainer Tom Amoss, working five furlongs in his third work back since a three-month freshening. The son of Uncle Mo went in 1:01.60 Friday morning.
Workers this weekend training toward the six-stakes Road to the Derby Kickoff Day Presented by Hotel Monteleone card were as follows:
Grade III $200,000 Lecomte Stakes (3yo, 1m70y)
Arklow Sun 1/15 4f 48 flat (4/70)
Marco Mischief Fri 1/13 4f 50.20 (54/88)
Pat on the Back Sat 1/14 4f 51.40 (117/135)
Phat Man Sat 1/14 4f 50.40 (95/135)
Shareholder Value Fri 1/13 4f 50.40 (59/88)
Takeoff Sat 1/14 4f 47.80 (1/135)
Tip Tap Tapizar Sun 1/15 4f 49.20 (23/70)
Totality Sun 1/15 4f 49.80 (35/70)
Untrapped Sun 1/15 4f 50 flat (38/70)
Listed $150,000 Silverbulletday Stakes (3f, 1m70y)
Farrell Sun 1/15 5f 1:01.60 (5/20)
Summertime Sky Sat 1/14 4f 49.40 (52/135)
Wicked Lick Fri 1/13 4f 50.20 (54/88)
Grade III $125,000 Colonel E. R. Bradley Handicap (4+, 1 1/16mT)
Chocolate Ride Sat 1/14 4f 49 flat (39/135)
Granny's Kitten Sat 1/14 4f 50.80 (105/135)
Greengrassofyoming Sat 1/14 4f 49.60 (58/135)
One Mean Man Fri 1/13 4f 51.80 (81/88)
Western Reserve Sat 1/14 4f 49 flat (39/135)
Listed $75,000 Louisiana Stakes (4+, 1 1/16m)
Carve Sun 1/15 4f 49.80 (35/70)
Dazzling Gem Sat 1/14 4f 49 flat (39/135)
Hawaakom Fri 1/13 4f 47.80 (2/88)
Honorable Duty Sat 1/14 4f 50.80 (105/135)
Raagheb Fri 1/13 4f 50.40 (59/88)
Seeking the Soul Sat 1/14 4f 49.20 (46/135)
Listed $75,000 Marie G. Krantz Memorial (4+f, 1 1/16mT)
Cambodia Sun 1/15 5f 1:01.80 (6/20)
Cash Control Sat 1/14 4f 49.20 (46/135)
Dynazar Sat 1/14 4f 51.20 (113/135)
Gianna's Dream Sat 1/14 4f 49.20 (46/135)
Include Betty Sun 1/15 4f 50.60 (53/70)
Kitten's Roar Sat 1/14 4f 48.40 (19/135)
Steel Cut Fri 1/13 4f 50 flat (45/88)
Listed $75,000 Duncan F. Kenner Stakes (4+, 6f)
Bayerd Fri 1/13 5f 1:00.60 (4/27)
Clearly Now Sat 1/14 4f 50.60 (102/135)
Holy Boss Fri 1/13 5f 1:00.40 (3/27)