TSV STAFF SELECTION —-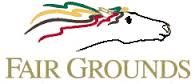 FAIR GROUNDS
Race 11) 1" Mile. Twinspires.com Louisiana Derby OM LOUISIANA DERBY.
Grade II. Purse $1,000,000 FOR THREE YEAR OLDS Post Time: 6:21/( 5:21)/ 4:21/ 3:21
Patch 1)' Pletcher/Gaffalione; posted the field's highest speed figure last out over a full Gulfsteam maiden field; top connections, quick work tab; don't ignore.
Hollywood Handsome 2), Stewart/Torres; in three tries here form has been up and down; he'll continue to improve and could be an exotics factor.
Local Hero 3), Asmussen/Geroux; caught in the Risen Star stretch and finished third; Asmussen/Geroux at the meet, 39 percent.
Senior Investment 4), McPeek/Hill; enters on a three race win streak; will need a boost in speed figures to threaten but is capable.
Monaco 5), Pletcher/Maragh; second lightly raced Pletcher starter exits his maiden score over minor Tampa maidens; prefer his stable mate.
Guest Suite 6), Howard/Albarado; stayed close in the Star just missing the board by a neck; quite capable; quick work tab to view.
Sorry Erik 7), Desormeaux/Desormeaux; finished well back in the Risen Star; I don't see what changes here.
Girvin 8), Sharp/Hernandez, B; stretch drive was quite impressive to take the Grade 2 Risen Star; regular morning rider Rosie Napravnik says he'll fire again, that's enough for us.

Hotfoot 9), Sharp/Graham; could be the rabbit for stablemate.
Selections: 8, 1, 3, 6
Cover Photo: Girvin; Hodges Photography/Amanda Hodges Weir