By Bob Hill, TSV Staff Writer —-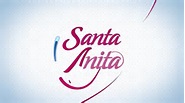 The Kentucky Derby scene has been dominated in the very recent past by three-year-old colts based in Southern California. Even though some of those have ventured off to other places to complete preparation for the Derby, all three most recent Derby winners honed their skills in races contested at Santa Anita.
This year, the situation is a little different. The most highly regarding California-based colt at the end of 2016 probably was Gormley. He was the winner of the Front Runner Stakes and finished mid-pack in the BC Juvenile in November. His status at the top of the list was short-lived as Mastery emerged as Bob Baffert's top Derby hopeful. Mastery was atop many early lists of likely favorites for the Derby until an injury sidelined him after his win in the Grace 2 San Felipe.
This year's edition of the Santa Anita Derby is dominated by entries from three trainers: Doug O'Neill with four entries, Bob Baffert with three, and John Shirreffs with two. All three of these veteran trainers have won one or more Derbies. The horses they have entered stand atop the list of M-L favorites, but the star power of colts like California Chrome, American Pharoah, or Nyquist is missing from this collection.
Proving the Point: One horse in the field fits into the category of proving his point. Iliad (9), trained by O'Neill and ridden by Flavian Prat, is the past winner of the San Vincente and runner-up to Mastery in the San Felipe. He is listed on the M-L as the favorite at odds of 7-2. I've been waiting for a son of Ghostzapper to make a Derby field, and here is one likely to do so.
Adding intrigue to the equation, Iliad started his career in the barn of Bob Baffert. Owner Kaleem Shah had a many-years relationship with Baffert and consistently put top runners in the hands of that top trainer. Shah and Baffert ended that long friendship and business partnership at the turn of the new year, with Shah moving his stable to either O'Neill or Art Sherman. Bad blood always adds to intrigue. There is a lot for Iliad to prove, and if he does win this race he'll be the top rated West Coast colt in the Derby.
Vindicating Failure: Four of the colts in this race fit in this dubious category of trying to bounce back from disappointing last efforts. American Anthem (6) heads the list of colts hoping for a comeback. After Mastery went down, most believed that American Anthem was Baffert's best (only) hope to make the Derby field this year. He finished second in the Sham Stakes in only his second lifetime start, but he never got un-tracked at Oaklawn in the Rebel Stakes and finished tenth. His works have been solid since then, but it may be asking more than is possible of a three-year-old making only his fourth start to expect a win here.
Royal Mo (13) is another exiting the Rebel after a disastrous outcome where he finished ninth. Royal Mo was the winner of the Robert Lewis Stakes back in January at Santa Anita, so his connections (trainer John Shirreffs and owners Ann and Jerry Moss) hope he makes a better showing at Santa Anita. His far outside post position will be tough to overcome.
Gormley (8), mentioned above as perhaps the top colt on the West Coast when the new year started, is another Shirreffs-Moss colt trying to rebound after a disappointing last effort when he ran fourth in the San Felipe at odds of 2-1. He has been an all-or-nothing type during his career by either winning or finishing off the board. With Victor Espinoza in the irons I expect a big effort here.
So Conflated (5) is trained by Doug O'Neill. After winning the Cal Derby at Golden Gate he was shipped to Aqueduct to run in the Gotham where he had little impact. He is the least likely of these seeking to rebound to do so.
Another O'Neill charge that fits into the minor impact category for me is Term of Art (1). I don't see him as seeking vindication so much as just seeing where he fits in this collection of Cal-based colts. He has finished third, fourth, and fifth during 2017 in his three races against the best competition in California. That's probably his lot in life amongst the best ones.
Stepping Up in Class: There are two lightly raced colts in this race that fit into the stepping up category: Reach the World (2) for Baffert and Battle of Midway (3) for Jerry Hollendorfer. Each has raced only three times. Battle of Midway edged out Reach the World in the most recent race for both in a $75k allowance race. These two are likely to develop into stakes caliber contenders with more seasoning, but impact on this race would require a big effort. Each is listed at ML odds of 5-1 which I feel are too low to invest a win bet on given the tasks they face.
Picks: I just don't think 2017 is Baffert's year, so I'm not going to count on American Anthem to make the Derby field. I've waited a long time for progeny of Ghostzapper to show up on the Derby trail so I'll stick with Iliad I would love to get 9-2 odds on Gormley at post time in order to box him up with Iliad. I'll play Reach the World third and American Anthem fourth.
Selection: 9-8-2-6
Cover Photo: Iliad; Benoit