By Jennifer Hoyt —-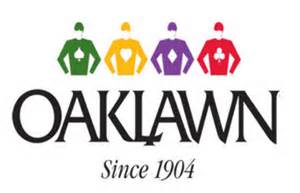 HOT SPRINGS, AR (Saturday, April 15, 2017) – Randy Howg's Inside Straight overcame traffic around the turn for home and drew off late to win the $750,000 Oaklawn Handicap (G2) by two lengths over Domain's Rap at odds of nearly 20-1. Midnight Storm, the heavy 1-2 favorite, finished third after setting the early pace.
Trained by Robertino Diodoro, Inside Straight ran the 1 1/8 miles in 1:48 2/5 over a fast track. He returned $41.40, $13.40 and $5.
Fractions: 22.96, 46.49, 1:10.60, 1:35.88 and 1:48.40.
Oaklawn Handicap Quotes:
Winning trainer Robertino Diodoro – "Midnight Storm is a nice horse and I was scared he was going to be the lone speed and we weren't going to have much pace to run at. All we could worry about was our horse. This horse has just been getting better and better, training better, working better. He's a horse that just made the step to the next level, and he proved it today. Can't say enough about the horse. Franco suits him. I give my assistant, Rob Atras a lot of credit. It was his idea two starts back to take the blinkers off him. I think that's helped the horse a lot, helped him relax. Awesome win, that's all I can say. Great for the owner, Randy Howg. Can't say enough about him. Twenty-three years I've trained for him. He's a great man, and he deserves it."
"The favorite, not taking anything away from him. He's a nice horse. Halfway around the turn I knew we had a tough horse in front of us. The other horses, (the jockeys) were down riding and Franco was there with a lot of horse. I can't say enough about Franco. He's ridden great for us all meet, and again today."
(what might be next?) "One step at a time. We haven't made any plans. He is a New York-bred, and the plan is to take him to Belmont. We are going to have a string there this summer."
(On horse) "He's had kind of a rough campaign, a tough campaign since we bought him (privately last June through an agent). He's done a lot of traveling. He's not that big a horse, but he's carried good weight. He's just gotten better and better with each race, and today he proved it. Been a good purchase."
Owner Randy Howg (a sugar-beet farmer from Alberta, Canada, winning his biggest race as an owner): "It's just unbelievable. I don't know how this can be true. It's a long ways from Canada. I've got a lot of friends in Alberta up there watching. This is just incredible to win this. I should be home planting beets. But my son and wife are looking after things at home. I think they probably thought I was on a wild goose chase, but I had a pretty good day."
"We did win the Oklahoma Derby with another horse, but I had four partners. I've been with my trainer since 1995, so it's kind of a love affair. We've been together a long time. He's been great to me, and I think I've been good to him too.
"He was running so good. I wanted to go into a lesser race, because I thought this would be too tough. But Rob Atras, the assistant trainer here, said, 'No. There's no Gun Runner here. Let's take a shot at it.' He ran so good last year, we thought nothing to lose. I figured if he ran his race, the worst we could finish is third. I really thought he had a good chance. But I really didn't think there was any way we'd beat the No. 3 horse (Midnight Storm), because there was no speed to go after him. But here we were right there with him. Unbelievable."
(Didn't bet on him) "But I did have a horse in the sixth race and I finished second by just a nose. And I bet him. I didn't want to stop my good horse."
Note: Also has cattle and grain on his farm. "Right now I should be there planting. My son is on the tractor seeding right now, and I should be home, too. My wife is probably upset that I'm here."
Winning jockey Geovanni Franco aboard Inside Straight: "First I want to say thanks to the trainer and owner. Thanks to God. I don't know (what to say), it was incredible. My first graded stakes. I am so happy it happened."

Jockey Ramon Vazquez aboard 2nd place finisher Domain's Rap: "I am so happy he ran 2nd today. He always tries, and I am so proud of him because he is so old. He always gives his all in a race

Trainer Federico Villafranco, second with Domain's Rap – "I can't complain. He ran his race. He tried hard. He's all heart."

Trainer Phil D'Amato, third with 1-2 favorite Midnight Storm – "We got hooked by the two longest shots on the board. But you know, that's horse racing. The 5 horse (Inside Straight) fired big in the lane and we just got outrun."
Jockey Mike Smith, third with 1-2 favorite Midnight Storm – "You know I am kind of at a loss for words to be honest with you, I don't know what to tell you." [Anything you would have done differently?] "Rode the winner! He just didn't fire, I don't know. Maybe that last race might have taken a little steam out of him or something, I don't know. He felt fine, he was running well, he looked good, training good, but he certainly didn't fire his A race. He ran a C today."