By Bob Hill
TSV Staff Writer —-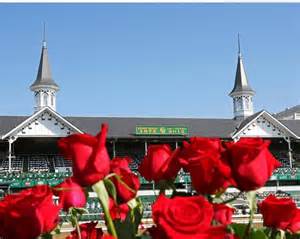 For those who have followed my handicapping tips for both vertical and horizontal betting, you may recall that I rate contenders in four categories: platinum, gold, silver, and bronze. For the purposes of betting, I account for value in determining my rankings. In this article, however, these initial rating are based solely on past performance and my assessment of each horse's chances to win – or not. Next week when we get serious about creating a betting strategy I will include value in my analyses and suggestions. To repeat, these rating are based on an assessment of potential winners. Finding horses to round out in-race exotic bets will come later.
Platinum Rating
These are horses about which we would make the statement, "This is his race to lose." I rated California Chrome and American Pharoah as platinum horses and played them alone at the top of my bets in 2014 and 2015. Last year, I did not rank any in the field as a platinum contender, and this year I am following suit. There is a significant enough question for me about even the best in this field to withhold that top rating.
Within each category, the horses are listed in alphabetical order. That way you do not have to guess if the order in which they are listed indicates a ranking within the category.
Gold Rating
These are the ones in the field that I rate as the most likely winners if they run back to the levels of their previous races or hopefully make that big step forward often seen in the performance of Kentucky Derby winners. My Gold list will look a great deal like the top rankings of others, but by race time I typically move at least one horse up in my rankings and one or more down the list.
Always Dreaming: This colt has emerged as the best in a deep Todd Pletcher barn. As impressive as his win was in the Florida Derby, that was still his first graded stakes test. He clearly passed with flying colors, and his work tab is strong. A winning effort would surprise no one, and he may in fact be a very special horse.
Classic Empire: He was much the best of this crop as a two-year-old. His struggles both on and off the track this year are well documented. His win in the Arkansas Derby was encouraging to his backers. It was hard-fought and anything but easy. For me, the major question given his light racing schedule this year is whether he moves forward off that win or if he regresses. What if the guy who flopped in the Holy Bull is the Classic Empire that shows up on May 6th? I am not predicting such an occurrence, but it is an honest question at this point. He clearly is the class of this field.
Irish War Cry: I have noted in earlier articles my reservations about horses exiting the Wood Memorial as their major Derby prep. The race just has not provided a strong positive angle in recent years. That reservation is offset by his pedigree and his connections which I view as top drawer. He is a son of Curlin and is trained by Graham Motion. That trainer, as you may recall, prepped the unlikely Animal Kingdom for his first win on dirt in the Kentucky Derby. Motion plans to ship Irish War Cry to Churchill Downs only a week or less prior to the Derby, so we won't be able to pick up many clues about his feel for the surface there.
McCraken: He is undefeated at Churchill Downs. His only loss came in the Blue Grass Stakes off a layoff following a minor setback in his training schedule. He is a son of Ghostzapper, and that fact is the determining factor for my grading him out as a gold rather than a silver. There are mixed opinions on his performance in the Blue Grass Stakes adding even more uncertainty to the assessment of his chances.
Hence: This Asmussen trainee won the Sunland Derby in impressive fashion. That win is flattered by the subsequent showings of Irap in the Bluegrass and Conquest Mo Money in the Arkansas Derby. He would benefit from a lively pace. Connections can get one ready for the Derby. His arrow appears to be pointing upward.
Silver Rating
The horses in this category are ones that I consider as possible winners if they improve significantly or if the shape of the Derby ends up fitting their running style. When I assign value to these horses when it's time to bet, I often look for Silver ranked horses that offer a great deal of value. Some in this list could fit that bill on Derby Day.
Girvin: He certainly was the best three-year-old at Fair Grounds this winter. His victories there were visually impressive. The Louisiana Derby has not proven to be a great predictor of Kentucky Derby success, but last year's winner, Gun Runner, finished third on Derby Day and is now one of the top ranked four-year-olds. That gives hope to the backers of Girvin.
Gunnevera: He needs for the race to unfold in a certain way to have a chance at winning. Derby horses with his running style do win, but not often. He is one of the feel-good stories of this year's Derby season, and it is not hard to wish the connections well with him. He has been very good all year long at Gulfstream Park. If he is close enough to the front runners at the sixteenth pole he will have a shot at the win.
Practical Joke: His effort in the Blue Grass was impressive. He pressed the pace throughout and finished second. The bad news is that he still did not get by the maiden winner. Some question his pedigree for 10 furlongs, but there is only one way to find out if he can make that distance. He has great tactical speed – a strong asset for Derby contenders.
Thunder Snow: This is as high as I've ever rated a Dubai shipper. His connections still have not committed one way or the other which makes me think he will not be shipped to the U.S. His win in the UAE Derby was impressive, and he beat seasoned competitors. Unlike most years when I could care less if the winner of that race enters the Derby, I hope this one does.
Bronze Rating
To quote Rick Francis, "If they can get in the gate they have a chance to win." Those that I rank as Bronze are those that would win at long odds by doing something in the Derby that they have not done in the recent past – win a graded stakes race. Some of these horses may be plays in exotics bets on Derby Day, but they will be long odds on Derby Day for a reason.
Battalion Runner: He ran a strong race in the Wood Memorial before being overtaken by the winner in late stretch. He appears to be Pletcher's second best horse in the days leading up to the Derby. With a good post draw, he will most likely be in contention entering the home stretch. With a huge step forward he could be around even later than that.
Battle of Midway: This Hollendorfer trainee was running in allowance company not too long ago. He survived the fast pace of the Santa Anita Derby to hold onto second place, but the time in that race was tortuously slow. For that reason, I can rate no finisher of that race any higher than Bronze.
Fast and Accurate: He won the Spiral Stakes at Turfway Park. That is the same race won by Animal Kingdom in his prep for his Derby win. I just don't think this guy is anything close to Animal Kingdom.
Gormley: He won the Santa Anita Derby from mid-pack when that race fell apart in the home stretch. He beat two horses exiting allowance level races. There is plenty of evidence in that race and his prior efforts to suggest that it would be a big upset for him to beat the likes of Classic Empire or others farther up this list.
Irap: His connections persisted with him, entering this maiden in numerous stakes races prior to his breakout win in the Blue Grass at odds of 41-1. Unless he is a very late blooming superstar, a win in the Derby seems like a long stretch. He should be part of the pace scenario.
J Boys Echo: As predicted, this Dale Romans trainee attracts a great deal of positive interest and praise from the fans and writers in Kentucky. He ran a very big race in the Gotham on the inner track at Aqueduct but then failed to compete in the Blue Grass. His work tabs are strong. Many will have him ranked higher than I do
Tapwrit: Pletcher had high hopes for this guy after his win in the Tampa Bay Derby. He never got untracked in the Blue Grass. He's not the best Derby horse in Pletcher's barn, so he would have to improve in a giant way to spring the upset.
Malagacy: He is another Pletcher trainee that performed poorly in his final Derby prep race. He was all out to win the Rebel stakes at 8.5 furlongs. He looked very much like a horse with distance limitations in the Arkansas Derby.
Patch: He earned his way onto the Derby points list with a second-place finish in the Louisiana Derby. He looks to be one up against a big rise in class.
State of Honor: This hard-knocking colt has run well all winter and spring at Gulfstream Park. He's been beaten by others in this field, but he has repeated one good race after another.
Untrapped: With the defection of Cloud Computing, Untrapped is the 20th horse on the list of contenders. Like others, he appears to have distance questions hanging over his head.
Lookin at Lee: This colt is next up on the list and would get in if Thunder snow defects. He is one that looks to improve with added distance. He has been beaten by several in this field, but was making up ground on them late in