By Bailey Gallison & Brian Spencer —-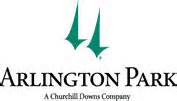 • Apprentice Nunez Earns First Career Win
• What's Up Dude Ready to Debut
• My Mertie May Contest Isaac Murphy
APPRENTICE NUNEZ EARNS FIRST CAREER WIN

Riding his third mount of the meet at Arlington International Racecourse, apprentice jockey Anthony Y. Nunez crafted a dream trip aboard Let's Skip Fiji to earn his first career win in Friday's fourth race. After breaking from gate one for the 1 1/16-miles trip, the 7-year-old mare relaxed well over the Polytrack under a patient Nunez who kept the Steve Fridley trainee glued to the rail. Coming into the stretch Nunez seemed to consider angling outside of the tiring front runners, but quickly decided upon sticking to the rail as a path opened up and urged Bar Three LLC's homebred to the front for a three-quarters-length win.
Nunez, who turned 19 in March, rode his very first race on Jan. 1 at Hipodromo Camarero in Puerto Rico. Growing up in San Lorenzo, Nunez's exposure to horse racing came from accompanying his grandfather to the track. Nunez rode horses at home, but it wasn't until last year while working at a farm for Paso Fino horses that Nunez was recruited as a jockey by an exercise rider at Camarero. Soon after his first few races, an agent helped Nunez move his tack to Gulfstream Park in February, where he rode three mounts for trainer David Brownlee.
While in Florida Nunez caught the eye of Wesley Ward, who is known for his excellence in developing young horses – but the trainer also has an eye for great riders. Ward won the 1984 Eclipse Award for Outstanding Apprentice Jockey, and through the years has helped shape riders' careers, including that of Arlington's leading jockey Jose Valdivia, Jr. Nunez is currently working as a galloper for Ward while taking races in the afternoon, with agent Jimmy Ernesto taking his book for the meet. Happy to have his first win under his belt, Nunez only has one goal for his first season in the saddle:
"To win lots and lots of races," he says with a smile.
WHAT'S UP DUDE READY TO DEBUT
What's Up Dude, a half-brother to 2015 Pretty Jenny Stakes runner-up Hollarforadollar will make his debut in Sunday's seventh race for Illinois-bred maidens. The Larry Rivelli and Richard Ravin homebred, owned in partnership with V-Leaf Stables LLC, is the fourth foal to race for dam Rooney Doodle.
"He's a great big giant horse," said Rivelli about getting the 3-year-old colt to the races. "He's doing good, I think he [fits in well with] these Illinois-breds."
What's Up Dude's dam Rooney Doodle produced three winners on the all-weather by Wesley Ward's stallion Bring The Heat, a son of In Excess (IRE) whose starters from his ten crops have had very good success on synthetic surfaces. These include Hollarforadollar as well as his full-sibling Unscathed, who logged back-to-back wins at Arlington to start his 4-year-old season. What's Up Dude is Rooney Doodle's only foal by First Dude, a Grade I winner of over $1.4 million who finished second in the 2010 Preakness Stakes and third in the Belmont Stakes after bypassing the Kentucky Derby.
MY MERTIE MAY CONTEST ISAAC MURPHY
Winner of the Third Chance Handicap at Hawthorne Racecourse in April, and runner-up to Dandy Gal last-out at Arlington International Racecourse, Michele Boyce's My Mertie worked five furlongs in 1:02 flat on Friday morning in preparation for a possible start in the Isaac Murphy Stakes on June 10 for owners Oak Rock Racing and Cherrywood Racing Stables, et. Al. Boyce also trains the 2016 Isaac Murphy winner Puntsville, who is slated to make a start in the stakes again and try for a second victory.
"I'm debating it, but chances are that I will [run both]," said Boyce. "They're really similar in type, but I hate to run them together. [My Mertie] worked today and I was pleased with that. I'll see how the race comes up and make my decision then."
A 5-year-old daughter of Magna Graduate, My Mertie is having her best season yet, finishing second in the Minaret Stakes at Tampa Bay Downs in February before her stakes win at Hawthorne. Also trained by Boyce during her career, My Mertie's dam Kate the Great won the 2003 Lincoln Heritage Handicap at Arlington and produced 2013 Illini Princess Handicap winner and multiple-stakes-placed Katie the Lady. In total, Kate the Great's six foals to race have earned a combined $988,658 in purses.
BABYBLUESBDANCING, SMOKE 'N' GLOAT VICTORIOUS IN PURPLE VIOLET, SPRINGFIELD STAKES
Lizabeth Gore's Babybluesbdancing sashayed her way to a second stakes victory with her win in the 40th running of the $53,750 Purple Violet Stakes at Arlington International Racecourse for 3-year-old Illinois-bred fillies. With Julio Felix back in the saddle, the Terrel Gore trainee broke well at the start and sat a few lengths off Royalty Farm's Al Ali-trained Countess St Michel as the longshot frontrunner set opening fractions of 23.68, 47.01 and 1:12.51 under jockey Sebastian Saez. Jose Valdivia, Jr tracked the leader on V-Leaf Stables & Richard Ravin's Shezahotmama for trainer Larry Rivelli, but the betting-favorite encountered trouble in the stretch when she had to briefly take up off heels. Babybluesbdancing circled the pair and pulled away to win by seven lengths in a final time of 1:38.13 for the one-turn mile on the Polytrack. Countess St Michel was able to hold second by 1¾-lengths over Shezahotmama. After an objection from Shezahotmama's rider and trainer, the stewards ruled no change would be made.
"She was a little sharper than usual," said Felix after the win. "I got lucky I was able to get her back in the first few jumps. I saw the speed horses [coming back] at the eighth pole and was able to get her clear. She's a big filly and I wanted to give her clear sailing today."
Babybluesbdacing paid $6.20, $4.20 and $2.60. Countess St Michel paid $34.40 and $10.20, while Shezahotmama returned $2.40. The winner's share of $31,283 brought Babybluesbdancing's career earnings to $110,021 with four wins in eight career starts.
Completing the field were Romancin N Dancin, Kalispell, Spring City Gal, Konza Khrome, and Hope N Wishes.
One race later, William Stiritz's Smoke 'n' Gloat turned away all challengers to win the 28th running of the $53,800 Springfield Stakes for 3-year-old Illinois-breds. Breaking smartly from the outside gate, Chris Emigh let the Scott Becker trainee steadily make his way to pacesetter Go Oshie Go after an opening quarter of 23.44 seconds, dueled him into submission with splits of 46.31 and 1:10.58, and still held off a late run from Timothy J. Keeley's Don't Split Tens. Jose Valdivia Jr. had a clear trip from the rail aboard the Chris Block trainee but had to settle for second two lengths back. Jockey Julio Felix hustled Judy Bentler's Don Bentler-trained Cat's Runaway to catch third another 5 ¾-lengths back. The final time for the mile was 1:35.49.
"He got a little racey," said Emigh of his mount. "He was really wanting to get to that lead and he relaxed when he got [it]. In the turn for home I was just galloping, and he took off when I asked him."
Smoke 'n' Gloat paid $14.40, $4.60 and $3.80. Don't Split Tens returned $3 and $2.60, while Cat's Runaway paid $5.60. With the winner's share of $31,312 Don't Split Tens career earnings increased to $71,336, capturing his third win in six lifetime starts.
Go Oshie Go, On the Lam, R Fast Life, All Strikes, and Riv completed the order of finish.
Arlington International Racecourse – the Chicago area's premier Thoroughbred racetrack located in Arlington Heights, Ill. – will run a 71-day meet in 2017 from Friday, May 5 through September 23. Arlington International Racecourse, whose parent company is Churchill Downs Incorporated (Nasdaq: CHDN), also operates 10 off-track, simulcast-wagering facilities in Aurora, Chicago, Hoffman Estates, Waukegan, Villa Park, Rockford, Hodgkins, McHenry, Green Oaks and Orland Hills. Arlington International Racecourse is a proud member of America's Best Racing. Information on Arlington International Racecourse and Trackside OTB can be found online at www.arlingtonpark.com, on Facebook at www.facebook.com/arlingtonpark and www.facebook.com/tracksideotb, and on Twitter at @Arlington_Park for the latest happenings, @arlingtonracing for the latest racing news and @tracksideotb for all things pertaining to off-track wagering