By Dan Smith —-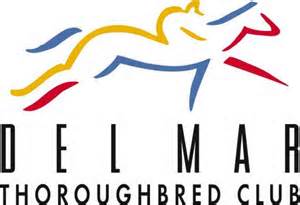 BAFFERT ON CROSBY: 'IT'S A WIN AND LAY DOWN FOR A WEEK'
Saturday's Grade I $300,000 Bing Crosby Stakes is a "Win And You're In" Breeders' Cup Challenge series qualifier for the $1.5 million TwinSpires Breeders' Cup Sprint here on November 4.
Considering the quality and depth of the field of 10 – after the scratch Friday morning of Big Macher – and the effort that's going to be required, the connections for 5-2 morning line favorite Drefong, trainer Bob Baffert and jockey Mike Smith, have some other "Win and .." taglines.
"It's a 'Win and you're going to lay down for a week'," Baffert said from his grandstand viewing position for workouts Friday morning.
"It's a win and you're going to need a vacation," said Smith, standing nearby.
Drefong, a 4-year-old son of Gio Ponti, has had an eight-month holiday from racing since his 1 ¼-length victory over Masochistic, who nosed out Mind Your Biscuits for the place, in the Breeders' Cup Sprint last November at Santa Anita.
Drefong drew the No. 2 post position and was established as the 5-2 favorite on oddsmaker Russ Hudak's morning line. Peter Miller-trained Roy H., back from a trip east and victory in the six-furlong True North at Belmont Park on June 9 that earned a 111 Beyer Speed Figure, is 3-1 and Phil D'Amato's Ransom the Moon is 7-2.
"The post is tough," Baffert said of Drefong. "He drew inside with all the speed horses. He's going to have to get lucky at the break. I would have preferred an outside draw, but we're stuck."
He's also wary of the competition.
"I think the best sprinters in the country are out here (West Coast) and in this race," Baffert said.
Six furlongs is not considered the best distance for Mind Your Biscuits, the sprint Beast of the East, who secured a spot with a WAYI victory in the Belmont Sprint Championship on July 8.
"There's three horses in there that are really outstanding. Peter Miller's Roy H., St. Joe Bay and D'Amato's horse (Ransom the Moon)," Baffert said. "But they're all tough.
The field from the rail: Denman's Call (Tyler Baze, 20-1), Drefong (Mike Smith, 5-2), St. Joe Bay (Kent Desormeaux, 6-1), Ransom the Moon (Flavien Prat, 7-2), Magic Taste (Tiago Pereira, 50-1), Coastline (Jamie Theriot, 30-1), Roy H (Paco Lopez, 3-1), Solid Wager (Joe Talamo, 20-1), Kobe's Back (Gary Stevens, 8-1) and Moe Candy (Victor Espinoza, 20-1).
________________________________________
BIG MACHER SCRATCHED FROM CROSBY, RETIREMENT CONTEMPLATED
Big Macher, whose victory in the 2014 Bing Crosby provided trainer Richard Baltas with his first stakes victory, and impetus for a rise in prominence of the Baltas stable, was scratched Friday from Saturday's Bing Crosby Stakes.
Baltas declined to go into specifics of Big Macher's condition, but said the horse was "going to be OK," and retirement for the 7-year-old gelding, a California-bred son of Beau Genius, was a strong possibility.
Claimed for $20,000 out of his first start here in 2013 by Tom Mansor and Tachycardia Stables, Big Macher was competing at the graded stakes level the following year, posting victories in the Grade II Potrero Grande in April and coming back to win the Crosby in July.
Big Macher ran in the Breeders' Cup Sprint in 2014 and 15 and, in March of 2015, went to Dubai and finished fifth in the $2 million Golden Shaheen. Away from the races for 19 months, in part due to a ligament injury, Big Macher made a successful comeback against state breds in the Thors Echo Handicap at Santa Anita on June 11 and worked five furlongs here on July 22 in a bullet :59 flat.
"He does have a special place in my heart," Baltas said before the Thor's Echo. "He brought a lot of joy to our lives and really kicked things off for me."
Baltas had his most successful year in 2016, his runners accumulating purse earnings of more than $4.6 million, and is on pace to surpass that in 2017. Through Thursday, Equibase statistics show Baltas at No. 21 in North America by earnings with his horses accumulating purse totals of $2,992,471 on 53 wins from 290 starts.
________________________________________
STELLAR WIND GETS THE EDGE FROM VALE DORI ON MORNING LINE
Defending champion Stellar Wind was listed as the 6-5 favorite on oddsmaker Russ Hudak's morning line for Sunday's $300,000 Grade I Clement L. Hirsch Stakes. The John Sadler-trained 5-year-old will break from the No. 2 post in the field of six, one spot outside 7-5 second choice Vale Dori.
And that's a bit of a sticking point with Vale Dori trainer Bob Baffert.
"She draws inside again," Baffert said. "I just can't draw outside that mare."
The field from the rail: Motown Lady (Kent Desormeaux, 12-1), Vale Dori (Mike Smith, 7-5), Stellar Wind (Victor Espinoza, 6-5), Autumn Flower (Martin Pedroza, 15-1), Shenandoah Queen (Drayden Van Dyke, 20-1) and Faithfully (Rafael Bejarano, 4-1).
The Clement L. Hirsch is a "Win and You're In" qualifier for the $2 million Longines Distaff here on November 3.
________________________________________
JOCKEY NEWS: FREY OUT; FRANCO TAKES THE FIFTH(S)
Jockey Kyle Frey's meeting has come to an end after he submitted to surgery on Tuesday for an infected leg.
Frey, 25, from Tracy, Ca., had been riding recently despite pain in his right leg in the area where he suffered a compound fracture of the tibia four years ago in a spill at Philadelphia Park. The 2011 winner of an Eclipse Award as the outstanding apprentice rider in North America tied for ninth in the Santa Anita spring-summer meeting with 14 wins and piloted Shane's Girlfriend to victory in the Iowa Oaks for Doug O'Neill earlier this month.
But when the leg pain persisted Frey went to a doctor on Monday, his agent Mark North said, and an MRI showed an infection and abscess around the rod in his right thigh that required the surgery performed on Tuesday.
"The doctors said he'd be out for three months, but Kyle said 'Bet on me being back in two,'" North said. One goal is for Frey to return for the fall meeting here in November.
Jockey Geovanni Franco has caught the eye of longshot players with his first two wins at Del Mar. The 26-year-old from Mexico City won Wednesday's fifth race aboard Clean Living ($64.40) and Thursday's fifth with Get Em Up Scout ($21.40).
Franco, in the ninth year of a career that has encompassed several tracks but predominantly in the Midwest, notched the first graded stakes victory of his career in April aboard longshot Inside Straight in the $750,000 Grade II Oaklawn Handicap at Oaklawn Park.
Currently 47th among North American riders for money earnings with more than $2.2 million for 2017, Franco came to Del Mar "to ride against and learn from the best," his agent James Giannone said.
________________________________________
MISS SUNSET FAVORED AMONG EIGHT IN FLEET TREAT STAKES
Jeff Bonde-trained Miss Sunset, runner-up in the $200,000 Melair Stakes at Santa Anita on May 29, is the 8-5 morning line favorite in a field of eight for Sunday's $150,000 Fleet Treat Stakes.
The 32nd running of the seven-furlong sprint for 3-year-old California-bred fillies will go as the fourth on a nine-race program.
Miss Sunset, a daughter of Into Mischief, has four wins in eight career starts and earnings of $303,930.
The field from the rail: Alpenhorn (Gary Stevens, 6-1), Lady Espionage (Corey Nakatani, 8-1), All of a Sudden (Israel Ocampo, 8-1), Miss Sunset (Mike Smith, 8-5), Please Do (Tiago Pereira, 20-1), Isa Firecracker (Evin Roman, 10-1), Queen Bee to You (Norberto Arroyo, Jr., 5-1) and Dreamy Gal (7-2).
________________________________________
CLOSERS – Trainer Rafael DeLeon marks his 56th birthday today … Gold Cup at Santa Anita winner Cupid worked 6 furlongs Friday morning in 1:11.60, best of 10 at the distance. "A good work for him and he really needed it," trainer Bob Baffert said. "Just got caught up with him. No plans (for a next start)." … Other selected works from 155 officially timed Friday: Irap (4f, :50.40), Mopotism (4f, :50.40), Ocho Ocho Ocho (4f, :49.80), Sense of Glory (5f, :59.20) and Paradise Woods (6f, 1:13.00) … Word has been received of the death of Ellie Carno, widow of longtime Southern California trainer Lou Carno. Mrs. Carno passed away of brain cancer on July 22 in Encinitas. Her body was donated to science at the UCSD Hospital. No services are planned … More than 100 were in attendance at a memorial service for longtime jockey agent Ivan Puhich here Friday morning.
________________________________________
DEL MAR STATISTICS
Jockey Standings
(Current Through Thursday, July 27, 2017 Inclusive)
Jockey Mts 1st 2nd 3rd Win% In-money% Money Won
Evin Roman 45 9 9 5 20% 51% $337,370
Flavien Prat 38 7 7 8 18% 58% $482,986
Rafael Bejarano 35 7 5 3 20% 43% $328,125
Kent Desormeaux 26 5 6 2 19% 50% $271,140
Tyler Baze 38 4 6 3 11% 34% $221,160
Joseph Talamo 23 4 3 3 17% 43% $163,275
Santiago Gonzalez 19 3 1 4 16% 42% $134,528
Mario Gutierrez 22 3 1 2 14% 27% $172,540
Gary Stevens 15 2 3 2 13% 47% $163,743
Victor Espinoza 14 2 2 0 14% 29% $252,525
Trainer Standings
(Current Through Thursday, July 27, 2017 Inclusive)
Trainer Sts 1st 2nd 3rd Win% In-money% Money Won
Doug F. O'Neill 25 5 3 3 20% 44% $288,685
Richard Baltas 22 4 5 2 18% 50% $297,438
Philip D'Amato 26 4 5 2 15% 42% $373,277
Peter Miller 30 4 3 4 13% 37% $190,990
Peter Eurton 11 4 3 0 36% 64% $183,955
Vladimir Cerin 8 3 0 0 38% 38% $52,125
J. Keith Desormeaux 11 2 4 1 18% 64% $122,980
John W. Sadler 14 2 2 2 14% 43% $268,980
Simon Callaghan 13 2 2 0 15% 31% $108,995
Mark Glatt 11 2 1 2 18% 45% $87,940
Winning Favorites Report
(Current Through Thursday, July 27, 2017 Inclusive)
Winning favorites — 14 out of 61 — 22.95%
Winning favorites on dirt — 9 out of 38 — 23.68%
Winning favorites on turf — 5 out of 23 — 21.74%
Winning odds-on favorites — 0 out of 7 — 0.00%
In-the-Money favorites — 40 out of 61 — 65.57%
In-the-Money odds-on favorites — 6 out of 7 — 85.7