By Rick Francis —-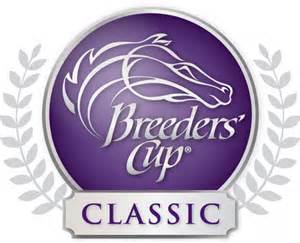 A field of eight head to the starting gate in the running of the Grade 1 Awesome Again Stakes, a "Win and You're In" contest and a guaranteed berth in 2017's Breeders' Cup Classic run at Del Mar Turf Club on Saturday November 4th; let's take a look at the field.
Santa Anita Race 10), 1&1/8th Miles Awesome Again S. Grade I. Purse $300,000 FOR-3-YEAR-OLDS AND UPWARD
Post Time: 8:05/ 7:05/ 6:05/( 5:05)
ADVANCED FORECAST: Sunny, High 86 Low 61.
Win the Space (1), Papaprodromou/Talamo; has been handled by several of these in the past; last out finished fifth of five in Del Mar overnight.
Dortmund (2), Sherman/Stevens; placed in this a year ago, however 5-year-old best days are rapidly approaching as he's been soundly beaten in each of his last two.
Midnight Storm (3), D'Amato/Baze; always forwardly placed, 6-year-old out of Pioneer of the Nile has faded in his last two, the G1 Gold Cup and the Del Mar Mile; he's quite capable to fire off such efforts, so don't be quick to overlook.
Curlin Rules (4), Sadler/Prat; Curlin colt gets a big time class and distance test; his last three starts at the mile resulted in a couple of seconds and a win two back at Del Mar; trainer/jock have had success together.
Breaking Lucky (5), Baker/Smith; exits back-to-back thirds in both the Grade 1 Foster and Whitney, each contest run at today's route.Jock change to Hall of Famer Mike Smith is a big time plus, and though winless at this distance, he's been in the money with 6-of-9 tries.
Mubtaahij (6), Baffert/Van Dyke; winless in his last six starts, yet has won almost $3 million over the last two years with place and show finishes; board spot a possibility again.
Donworth (7), O'Neill/Gutierrez; it's been a little over two years since this 5-year-old by Tiznow has visited the winner's circle, and his last was less than inspiring, finishing last 35 lenghts out.
Cupid (8), Baffert/Bejarano; he's won 4-of-5, including two straight; two back he took the Grade 1 Gold Cup in strong fashion; Baffert/Bejarano are 30 percent on the year; the one to beat.
Selections: 8, 4, 5, 6
Race 5) 1&1/16 Mile Zenyatta S. Grade I. Purse $300,000 FOR FILLIES AND MARES, THREE YEARS OLD AND UPWARD
Post Time: 5:30/ 4:30/ 3:30/( 2:30)
Faithfully (1), Baffert/Bejarano; in the money with nine of her ten career starts, lone graded attempt was a steady third to Stellar Wind and Vale Dori in the Hirsch back in July; consistently posts the top speed figures.
Midnight Toast (2), Cassidy/Gonzalez; back-to-back last place efforts doesn't make for a ringing endorsement.
Motown Lady (3), Desormeaux/Desormeaux; showed in last, however two back she served up a non rallying try to finish fourth of five in the Hirsch.
Paradise Woods (4), Mandella/Prat; filly's last two have been concerning as she's been well beaten in each; a return to her Santa Anita Oaks score form and the rest are running for second.

Rockport Babe (5), Ruis/Nakatani; tries routing on the dirt for the first time, a current zero percent angle for trainer Ruis; pass.
Shenandoah Queen (6), Sadler/Espinoza;exits a gutsy win at odds of 20-1 over a couple of these in the Tranquility Lakes Stakes at Del Mar.
Selections: 6, 4, 1, 3
Race 9), 1&1/4 Mile (Turf) Rodeo Drive S. Grade I. Purse $300,000 FOR FILLIES AND MARES, THREE YEARS OLD AND UPWARD
Post Time: 7:34/ 6:34/ 5:34/( 4:34)
Goodyearforroses (10), all guts in her last two, however each resulted in place finishes both less than a length back; gets it done today.
Responsibleforlove (3),filly has put together three straight solid starts, finishing second twice and a last out head score at Del Mar; hot horse.
Decked Out (8),Street Boss filly has demonstrated a keen ability to bounce back after a defeat; Desormeaux's will have her ready to run.
Goldy Espony (2),weakened late last out and finished mid-pack; mare was a beast on the East Coast; Baffert starters never stay down for long.
The field from the rail out:
1) Faithfully, Cassidy/Gonzalez
2) Goldy Espony, Baffert/Smith
3) Responsibleforlove, Drysdale/Talamo
4) Majestic Heat, Mandella/Van Dyke
5) Avenge, Mandella/Prat
6) Amboseli, Cassidy/Espinoza
7) Beau Recall, Callaghan/Bejarano
8) Decked Out, Desormeaux/Desormeaux
9) Kiss Me Now, Lobo/Garcia
10) Goodyearforroses, Baltas/Nakatani
Selections: 10, 3, 8, 2