By Joan Lawrence, NTRA —-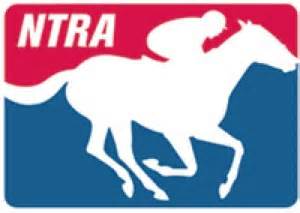 Gun Runner Remains in First Place in NTRA Top Thoroughbred Poll

Saratoga Springs, N.Y. (Monday, October 16 2017) – With eighteen days remaining until the Breeders' Cup World Championships, week 38 of the National Thoroughbred Racing Association (NTRA) Top Thoroughbred Poll for horses of all ages shows no change in the top ten, results of which were released today.
Remaining in first is Grade I Woodward Stakes winner Gun Runner (29 first-place votes, 334 points. Trained by Steve Asmussen for owners Winchell Thoroughbreds and Three Chimneys Farm the Candy Ride colt is at Del Mar preparing for the $6 million Breeders' Cup Classic on Nov. 4 at Del Mar.
Remaining in second, third and fourth respectively are all trained by Bob Baffert. Arrogate (4 first-place votes, 290 points), who had dominated the poll the first 29 weeks this year for Juddmonte Farms and is the leading earner in North American racing history, followed by Collected (218), the Grade 1 Pacific Classic winner and West Coast (1 first-place; 188 points) winner of the Grade I Pennsylvania Derby for Gary and Mary West. All are on target for the Grade I Breeders' Cup Classic.
Also trained by Baffert in the top-ten are Mor Spirit (84) in eighth place (Las Vegas Dirt Mile) and Drefong (63) in ninth (Twin Spires Sprint).
Stellar Wind (179)takes the fifth hole for trainer John Sadler who is aiming for a win in the Longines Distaff followed by Lady Eli (176) in sixth for Sheep Pond Partners and trainer Chad Brown. Lady Eli is being pointed towards the Filly & Mare Turf.
Rounding out the top-ten in descending order: Gun Runner (29 first place votes; 334); Arrogate (4first-place votes, 290); Collected (218); West Coast (1 first-place vote; 188); Stellar Wind (179); Lady Eli (176); Beach Patrol (85 pts, Longines Turf);Mor Spirit (84); Drefong (63) and World Approval (52pts, Mile).
The NTRA Top Thoroughbred Poll concludes November 6 after the running of the Breeders' Cup.
The full results for the NTRA weekly Thoroughbred poll can be found on the NTRA website at:
https://www.ntra.com/ntra-top-thoroughbred-poll-august-14-2017/https://www.ntra.com/ntra-top-thoroughbred-poll-september-11-2017/
Preview of vote by voters can be viewed at:
https://www.ntra.com/wp-content/uploads/Polls-week29-by_voter-2017.pdf https://www.ntra.com/wp-content/uploads/Polls-week33-by_voter-2017.pdf
About the NTRA
The NTRA is a broad-based coalition of more than 100 horse racing interests and thousands of individual stakeholders consisting of horseplayers, racetrack operators, owners, breeders, trainers and affiliated horse racing associations, charged with increasing the popularity, welfare and integrity of Thoroughbred racing through consensus-based leadership, legislative advocacy, safety and integrity initiatives, fan engagement and corporate partner development. The NTRA, Based in Lexington, Ky., owns and manages the NTRA Safety & Integrity Alliance; NTRA.com; the NTRA Top Thoroughbred and NTRA Top 3-Year-Old weekly media polls; the Eclipse Awards; the National Handicapping Championship; NTRA Advantage, a corporate partner sales and sponsorship program; and Horse PAC, a federal political action committee. NTRA press releases appear onNTRA.com, Twitter http://e.ntra.com/t/l?ssid=22493&subscriber_id=aegrfrlvuqlspaezjqpofhmsskitbhg&delivery_id=bvjxymtonciqekrtdrezcnritvsabap&td=K-m5bPUA7apkQ7UIk0xrfQ7n-(@ntra) and Facebook(facebook.com/1NTRA).
Cover Photo: Gun Runner; Chelsea Durand Photo