By Bob Hill
Tracksideview Featured Columnist —-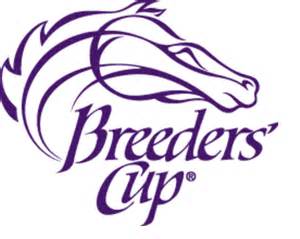 Race 4 – BC Juvenile Filly – G1
Wonder Gadot (11) has raced exclusively on turf and synth, but her works on dirt indicate she can adapt to that surface too. The pedigree says she'll like dirt so I'm taking a shot with her. I will not be surprised if my second pick ends up in the winner's circle.
Moonshine Memories (7) is a perfect three for three in California. That typically is a strong angle for BC races contested on the West Coast. She's shown tactical speed and will very tough to deny.
Separationofpowers (13) is trained by Chad Brown and ridden by Jose Ortiz. I'm willing to throw out her dud in the Spinaway. She is definitely a threat to win this race.
Piedi Bianchi (8) has strong connections (O'Neill and Gutierrez). She made a strong run down the lane in the G1 Chandler, and I never discount one from this barn in a big race. She fits in this very contentious field.
Picks: 11-7-13-8
Race 5 – BC Turf Sprint – G1
Pure Sensation (12) has won six of ten tries in short turf sprints. At 10-1, I'm hoping she shows up with her best, which she will need to top the two Euro entries who outclass her. The price makes it worth the risk to pick her on top.
Lady Aurelia (3) has won on two continents in top-class company. The Wesley Ward trainee looks to be the complete package. It would be a mild upset if she is beaten.
Marsha (6) has beaten Lady Aurelia once in their two head-to-head meetings. She will come from off the pace, so she needs to avoid getting covered up. Given the chance to unleash her great closing kick she will challenge for the win.
Disco Partner (1) competes every time she races in turf sprints. She may not be quite good enough to beat these, but a top four finish is very much in the cards.
Picks: 12-3-6-1
Race 6 – BC Filly and Mare Sprint – G1
Unique Bella (11) has not lost since her initial maiden try in 2016. This race represents a class test for her, but I see no reason to believe she's not up to the task. Great connections, too,
Highway Star (10) is terrific at the seven panels distance. There will plenty of pace to close into, and I like her at a price to key a nice exacta payoff.
Paulassilverlining (2) finished third in this race last year. She must rebound from a poor showing in her last race when she finished fifth, but her work tab indicates fitness. Had she not had that poor last race her odds would be at least half the current ML of 8-1.
Finest City (4) won this race last year at Santa Anita. Her form this year has not been quite as good as last year, but she still has a chance to finish in the top four.
Picks: 11-10-2-4
Race 7 – BC Filly and Mare Turf – G1
Lady Eli (9) looks to go out a winner to cap her fabulous career of 10 wins and 3 places in 13 races. This is a field loaded with talented fillies and mares, and she will have to be at her best to win. Hoping for storybook ending for this classy one.
Queen's Trust (10) is the defending champion in this race, but that win was sandwiched in between a string of losses. She is one Euro that appears to like the firm turf of California.
Cambodia (6) has won twice on the Del Mar turf, including last out at the distance of this race. Tom Proctor is a great turf trainer, and I look for this one to be in the mix at the finish.
Grand Jete (8) is a versatile filly that has proven to fit with several in this field. I think the distance of this race fits right in her wheel house.
Picks: 9-10-6-8
Race 8 – BC Sprint – G1
Defong (2) has won every race this year when his jockey has stayed aboard. He seems to measure the competition and put them away with east. Minus some kind of mishap, I just don't think he can be beaten.
Roy H (8) has been at his very best in 2017, and he is the most likely one to beat Defong if that feat is possible. He would benefit from a pace duel up front.
Mind Your Biscuits (6) threw in a clunker in his last effort, the Forego at Saratoga in August. Until that race he had been a steady competitor all year. A return to form puts him in the mix.
Whitmore (5) has not been out of the trifecta all year sprinting at this distance, and he owns five wins in that time span. This is definitely a class test for him, but the bottom of the exotics sure looks possible.
Picks: 2-8-6-5
Race 9 – BC Mile – G1

World Approval (5) has won his two most recent races at the eight-furlong distance. He'll press the pace and try to put them away coming off the turn.
Ribchester (10) is the best horse on paper in this field. He towers in class and results over others in this field. He is the safe play to win the race if he is on the top of his game. He could make us remember Goldikova burying the competition.
Suedois (8) enters off an impressive win in the Shadwell Turf Mile last month at Keeneland. He flashed brilliant closing speed in that race – a move he will hope to duplicate in this race.
Roly Poly (12) is a three-year-old son of War Front out of the barn of Aiden O'Brien. He like to run up front but so do others. My guess is that this is not the only time we'll see this son of War Front in the U.S.
Picks: 5-10-8-12
Race 10 – BC Juvenile – G1
Bolt d'Oro (11) posted a 100 Beyer figure in his Front Runner victory at Santa Anita last month. He's improved each race, and unless a bounce is on the horizon he looks to tower over the competition.
Good Magic (6) is still a maiden, but he has finished within a length of others in this field. Chad Brown is an outstanding handler, and he would not throw this million dollar acquisition in here if he did not think he had a chance.
The Tabulator (7) is my bow to my Arlington Park connections. He enters this race off a win in the G3 Iroquois at Churchill Downs in September. He'll have to step up, but that 20-1 ML makes him very attractive.
Solomini (2) is trained by Bob Baffert. He was drubbed by Bolt d'Oro in the Front Runner, but that is not a reason to dismiss his chances to be in the mix. Connections hard to ignore.
Picks: 11-6-7-2
Race 11 – BC Turf – G1
Highland Reel (3) has raced all year on soft ground. His trainer, Aidan O'Brien, knows that the firmer ground in California is more to his liking. Last year he won the BC Turf at Santa Anita. I'm picking him to repeat.
Beach Patrol (12) is bred to run all day. He's done well in 2017 at distances beyond nine furlongs, and I expect him to be at the top of his game for Chad Brown.
Seventh Heaven (9) is another trained by O'Brien, and I suspect he, too, will like the firm ground (the opposite effect for Ulysses). At 20-1, this daughter of Galileo is one I'll mix into my exotics.
Oscar Performance (14) won the BC Juvenile Turf last year, and he has rounded into form against older horses this year. A good finish here should establish him as a top older turf horse for 2018.
Picks: 3-12-9-14
Race 12 – BC Classic – G1
Arrogate (1) looked unbeatable until July of this year. Then he threw in a clunker, followed by a competitive loss to stablemate Collected in the Pacific Classic. Baffert insists he is healthy, and the work tab is strong. This is not a sexy pick, but if he is on he is unbeatable.
Collected (11), mentioned above, has really blossomed into a top contender for this race with four impressive wins in a row. He proved he can go the classic distance so all systems look like a go to me.
Gun Runner (5) has done nothing but win since his loss to Arrogate in the Dubai World Cup last March. He is the deserving ML favorite. I have liked this horse from the beginning, and a win here would top a great career.
West Coast (8) is yet a third Baffert trainee in this field of eleven. He has emerged as the top three-year-old in late summer just as Arrogate did last year. A win would be a tall order, but a good performance is likely.
Picks: 1-11-5-8