By Rick Francis —-
Del Mar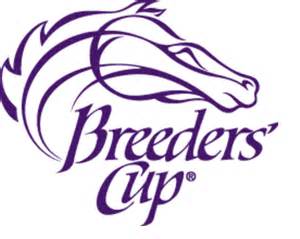 Race 4) 14 Hands Winery Juvenile Fillies
Gio Game (4), maiden win at Keeneland and subsequent works show me one thing, fast.
Separationofpowers (13), G1 Frizette score produced field's highest speed rating.
Heavenly Love (1),blew away the Grade 1 Alcibiades field.
Moonshine Memories (7), a perfect 3-for-3, last two G1 wins; they'll have to catch her.
Selections: 4, 13, 1, 7
Race 5) Turf Sprint
Lady Aurelia (3), upset by a nose last out at York, however connections has been pointing to this contest since April.
Disco Partner (1), has won 4-of-5 this year and thinking cut back plays strong.
Pure Sensation (12), her two wins this year were both at today's distance and with fast times.
Marsha (6), with the addition of first time lasix, Group 1 winner is the one to beat.
Selections: 3, 1, 12. 6
Race 6) Filly and Mare Sprint
Unique Bella (11), winner of five straight including the Grade Santa Ynez, run at today's route; bullets everywhere.
Finley'sluckycharm (9), has eight wins from her last ten starts; her winning tome in the Grade 3 Chicago puts her squarely in the win mix.
Skye Diamonds (12), is a 5-time winner this year, a 2-time winner here including last out in the G3 Rancho Bernardo.
Paulassilverlining (2), came up empty in the Ballerina, prior to that start she posted three straight neck scores over Graded Company.
By the Moon (7), I wouldn't call her win in the Ballerina an upset, 5-year-old loves the distance winning and placing three times along with a third; don't overlook.
Selections: 11, 9, 12, 2, 7
Race 7) Filly and Mare Turf
War Flag (1), improves with each start; G1 Flower Bowl win last out.
Senga (2), 1st lasix; keen ability to bounce back after loss.
Birdie Gold (3), 1st lasix; 4-time winner Group 1 winner in Peru.
Zipessa (4), rallied from well back in this a year ago; exits Grade 1 First Lady win.
Wuheida (5), 1st lasix; always close at the highest Euro levels.
Cambodia (6), exits back-t-back wins here, the last coming at distance.
Dacita (7), Beverly D victor was all game in head loss last out in Flower Bowl.
Grand Jete (8), caught late in Flower Bowl; hung on for third.
Lady Eli (9), hard knockin mare; missed by a nose a year ago; enters on 3-race win streak.
Queen's Trust (10) filly roared up to win this by a nose last year, however current form is in wrong direction.
Nezwaah (11), Group 1 winner in Ireland; well beaten in last at Woodbine.
Avenge (12), overtaken late a year ago; steady go this year, exits Rodeo Dr win.
Goodyearforroses (13), blinkers off, a 34 percent training angle.
Rhododendron (14), exits Group 1 win in France; always competitive, a certain win threat.
Selections: 9, 14, 10, 13
Race 8), Sprint
Drefong (2), his only was when he dropped jock Mike Smith; won this in driving fashion a year ago; a single on many multi-race plays.
Imperial Himt (10), going to give this one a shot based on five straight with winning times that could threaten the top pick.
Roy H (8), another on top of their game now; rebounded from a second in the Crosby to defeat the winner last out in the Grade 1 Santa Anita Sprint.
Takaful (7), G1 Vosburgh winner has been working lights out for this.
Selections: 2, 10, 8, 7
Race 9), Turf Mile
Midnight Storm (1), 5-time winner here, 4 at the distance.
Heart to Heart (2), has finished less than a length back in his three previous Grade 1 starts.
Mr. Roary (3), appears to want longer…or shorter.
Lancaster Bomber (4), he's been handled by a pair of these in his last three.
World Approval (5), a clear winner of 4-of-5, last two Grade 1's; 2-for-2 at the mile.
Zelzal (6), not the same since his sophomore season.
Om (7), in last nine starts he's been close, just can't get there; won't against these.
Suedois (8), winner of 2-straight, the last a hard charging win in the Shadwell Mile; he's feeling it now.
Home of The Brave (9), form is moving up; jock change to Mike Smith a major plus; don't overlook in deep exotics.
Ribchester (10), has hit the board in his nine Group 1 starts winning four; formidable.
Ballagh Rocks (11), competitive sort will be part of the early go, could hang on for a spot.
Roly Poly (12), has won 3-of-4, all Group 1's; trouble with a capitol T.
Blackjackcat (13), has won four straight, two here, however mostly against lesser.
Karar (14), think this contest is one furlong farther than he wants to go.
Selections: 10, 5, 8, 12, Longshot: 9
Race 10), Juvenile
Bolt d'Oro (11), perfect 3-for-3; winning time in Grade 1 Frontrunner, run at today's distance, a full two seconds faster than any of these.
Free Drop Billy (5), will need all of what he brought to his G1 Breeders' Futurity score and more.
U S Navy Flag (1), 1st lasix aids in the stretchout and surface switch for multiple Group 1 Turf winner.
Firenze Fire (3), from the back to the front win in Grade 1 Champagne keeps the picks looking late.
Selections: 11, 5, 1, 3
Race 11), Turf
Highland Reel (3), is a 4-time winner at this distance, all at the highest levels; trainer is going to get one this meet.
Ulysses (5), in the money with all six of his 2017 starts, five in Group 1 contests.
Beach Patrol (12), Arlington Million champ followed up that win with a dominating victory in the G1 Turf Classic; America's best chance.
Sadler's Joy (13), honest son of turf super sire Kitten's Joy is always around at the end, willbe again here.
Selections: 3, 5, 12, 13