By Ron Correll
Senior Columnist
Tracksideview —-
Here are my picks for the Breeders' Cup races on Saturday, Nov. 4 at Del Mar in Southern California.
Saturday's Cup races start in Race 4 with the Juvenile Fillies and I will give my top four picks in each race and if I can find a long shot I like, I'll also mention it.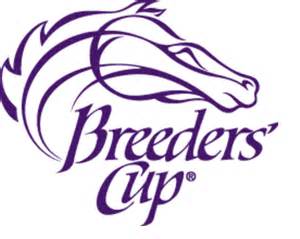 Race 4) 14 Hands Winery Breeders' Cup Juvenile Fillies
Moonshine Memories – 7 – is a tough California girl they'll all have to get past.
Heavenly Love – 1 – is hot right now.
Separationofpowers – 13 – is the pride of the East.
Alluring Star – 9 – she ran second to Moonshine Memories in her last.
Shot –5- Blonde Bomber – 5 – 20-1 on a name like that? Who can pass it up?
Race 5) Turf Sprint
Lady Aurelia – 3 – a world traveler who is just the best.
Marsha – 6– beat the top by a nose in their last race.
Disco Partner – 1 – lost to an older horse in her last out
Richard's Boy – 7 – this is also kind of the shot horse.
Race 6) Filly and Mare Sprint.
Unique Bella – 11 – head and shoulders above all others this year.
Skye Diamond – 12 – another good California girl.
Paulassilverlining – 2 – was the beast in the East.
By the Moon – 7 – beat the beast of the East in last out and also could be the shot in here.
Race 7) Filly and Mare Turf
I think the best in this one is an American.
Lady Eli – 9 – hoping she goes out a winner.
Cambodia – 6 – looks like a Del Mar freak.
Avenge –12 – this is Papa Mandella's charge and don't overlook him at this time of year.
War Flag – 1 – no strong feeling for this one.
Shot – Queen's Trust – 10 – last year's winner who is winless, so why not?
Race 8) Sprint
Local boy looks like a monster.
Drefong – 2 – this guy will have to dump his rider again (two back) to lose this race.
Imperial Hint – 10 – I know, he's been winning against lesser, but he sure is fast.
Roy H – 8 – local guy that's never won at Del Mar.
Takaful – 7 – is his Vosburgh win good enough?
Shot – Whitmore – 5 – at 15-1 it's worth a shot.
Race 9) Mile
Europe looks to be sending the best.
Ribchester –10 – all this guy does is run in Group 1s, runs well and carries weight
World Approval – 5 – coming off two good wins; last was the Woodbine Mile.
Suedois – 8 – European that won the Shadwell at Keeneland.
Heart to Heart – 2 – ran second in the Shadwell.
Shot – Lancaster Bomber – 4 – if you're going for a bomb, you might as well use one.
Race 10) Juvenile
Everybody is conceding this to one colt and I'll join the crowd.
Bolt d'Oro –11 – unbeaten and untested and he can run from anywhere.
US Navy Flag – 1 – he's a monster on turf so why is O'Brien trying dirt? Kentucky Derby test?
Free Drop Billy – 5 – speaking of the Derby, with a name like that he'll win it.
Firenze Fire – 3 – the East Coast is hoping.
Race 11) Turf
Just because I like one of the runner's sire, I'll probably make the worst choice.
Beach Patrol – 12 – he's by Lemon Drop Kid and that's all who know me need to know.
Ulysses – 5 – this is a great horse and he only loses to great horses (the Arc).
Highland Reel – 3 – last year's winner that has been spotty this year.
Oscar Performance – 14 – he may not win, but I won't leave him off a Pick 4.
Shot – Hunt – 11 – he's a California horse that likes Del Mar.
Race 12) Classic
The Classic and winner probably will be a Baffert but I'm going against the grain.
Gun Runner – 5 – I know Arrogate has beaten him twice but in basketball I never want to play that team a third time.
West Coast – 8 – this is Baffert's new "now" horse like Arrogate was last year.
Arrogate – 1 – last two runs at Del Mar have not been pretty.
Collected – 11 – another Baffert horse that beat Arrogate at Del Mar.
Shot – Mubtaahij – 6 – oh, why not, make it another Baffert horse.
A Pick 4 starts is Race 5:
Race 5: 3,6
Race 6: 11,12
Race 7: 1,6,9,12
Race 8: 2 This is a $16 ticket for $1 and $8 ticket for $.50.
A Pick 4 starts in Race 9:
Race 9: 5,8,10
Race 10: 1,11 (you could single the 11 to make this cheaper)
Race 11: 3,5,11,12,14
Race 12: 1,5,8 This is a $90 ticket for $1 and a $45 ticket for $.50
Cover Photo: Gun Runner; Coady Photography