NYRA RELEASE —-

• Tom's Ready aims to cap career in memorable fashion in G1 Cigar Mile
• Hall of Famer Mike Smith makes Aqueduct return aboard Tom's Ready
• Beasley 'taking another step up' in Cigar Mile
• Layla Noor, Vouch look to be road warriors for Delacour
• Summer Revolution returns to graded stakes action in Cigar Mile
• Annual 'Toys for Tots' drive returns to Aqueduct this weekend
• New NYRA Bets app now available for iOS and Android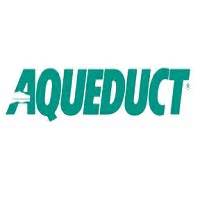 OZONE PARK, N.Y. – G M B Racing's Tom's Ready is set for Saturday's Grade 1, $750,000 Cigar Mile Handicap presented by NYRA Bets, trainer Dallas Stewart said Friday morning.
The multiple graded stakes winner by More Than Ready has been at Belmont Park since Sunday as he prepares for his seventh career Grade 1 start and his first trip to Aqueduct.
"He shipped in real good," Stewart said. "He's coming off a win in the Bold Ruler, so we're happy with him. It's a tough race, but it looks like we'll get the pace we want, so he should be OK. The race is looking real tough, but he loves New York."
The 4-year-old colt finished 12th in the 2016 Kentucky Derby and exited the Triple Crown trail with a win in the Grade 2 Woody Stephens on the Belmont Stakes undercard for his first career graded stakes victory. A ninth-place finish in the Grade 1 King's Bishop was followed by a victory in the Grade 3 Ack Ack at Churchill Downs before he shipped west to Santa Anita, where he ended his campaign with a fifth-place finish in the Grade 1 Breeders' Cup Dirt Mile.
Tom's Ready settled for a close third behind winner Limousine Liberal and Awesome Slew in the Grade 2 Churchill Downs on May 6 in his 2017 debut, then finished seventh in the Grade 1 Metropolitan Handicap on June 10 at Belmont. A victory in the Leemat on July 9 at Presque Isle Downs sent the Pennsylvania-bred up north to Saratoga, the site of his first career race in August 2015.
Back-to-back third-place efforts in the Grade 1 Forego on August 26 and the Grade 2 Kelso Handicap on September 26 preceded a winning effort in the Grade 3 Bold Ruler last out on October 28 at Belmont. In his 20th career start, Tom's Ready went eight-wide into the stretch and came with a late run to best Stallwalkin' Dude by three-quarters of a length.
The Cigar Mile will be the finale in a successful career that has netted him $1,013,767 in earnings.
"This will be his last race," Stewart said. "He'll go to Spendthrift Farm after his race."
* * *
When Hall of Fame jockey Mike Smith breaks from the gate aboard Tom's Ready in Saturday's Grade 1 Cigar Mile, it will be the first time Smith has ridden at Aqueduct since 2013 when he finished ninth aboard Laugh Track in that year's edition of the Mile.
Smith's last graded stakes victory at Aqueduct came when he rode Phipps Stable's Boca Grande in the Grade 2 Comely on April 14, 2007 for Hall of Fame trainer Shug McGaughey. The last trip to Aqueduct's winner's circle followed in 2009 when he piloted Jay Em Ess Stable's Launch N Relaunch around Ozone Park's oval to a maiden-breaking win on November 28.
Smith began his career in his native New Mexico, but relocated to the Midwest before shipping his tack to New York in 1989. He was the leading rider in New York from 1991 to 1993, leading in victories with 330, 297 and 313, respectively. The following year, he rode Lure to his first Breeders' Cup win, in the Breeders' Cup Mile. Smith moved west in 2000 to make his home base in California, but has shipped east to New York to ride major commitments in graded stakes races, doing so with success.
His most recent victories have come aboard Abel Tasman in the Grade 1 Acorn, Songbird in the Grade 1 Ogden Phipps and West Coast in the Grade 1 Travers.
Smith, who won the Eclipse Award as Outstanding Jockey in 1993 and 1994, was inducted to the Racing Museum and Hall of Fame in 2003. The 52-year-old has 5,430 wins, and has earned $305,240,852 from 32,966 starts as of Friday, according to Equibase. He leads all riders in Breeders' Cup victories with 26.
* * *
Lee Lewis and Mark Grier's talented Beasley, a strong third last time out in the Grade 3 Bold Ruler, will wade into much deeper waters in Saturday's Grade 1 Cigar Mile at Aqueduct Racetrack.
The race will be the first Grade 1 and the fourth start in the second-half of the season for Beasley, a 3-year-old colt by Shackleford. He's faced older horses in all three races since finishing fifth in his stakes debut in the Grade 2 Tampa Bay Derby on March 11, his only off-the-board finish in seven career starts.
Beasley won his debut at the Big A in December of his juvenile year and started his 2017 campaign with a pair of runner-up finishes against allowance company, including a second-place effort to the well-regarded Battalion Runner prior to the Tampa Bay Derby on February 3.
Trainer Mark Hennig said Beasley emerged from the Tampa Bay Derby with a small chip in his ankle, knocking him off of the Triple Crown trail this spring before he made his return with a hard-fought victory in a top-level allowance at six furlongs on August 17 at Saratoga Race Course.
He followed up with a head score in optional-claiming company in September at Belmont before the Bold Ruler, where he raced near a sharp early pace set by Green Gratto, only to be overtaken in the stretch to finish three-quarters of a length behind winner Tom's Ready, also entered in the Cigar Mile, and just a nose behind runner-up Stallwalkin' Dude, who came back to win the Grade 3 Fall Highweight on Thanksgiving Day.
"He's been stepping up in class and he's taking another step up on Saturday," said Hennig. "I think he earned the opportunity and he's handled every step we've thrown at him. He wasn't really in the clear last time. He got bounced around a little bit down the stretch. When Stallwalkin' Dude came up outside of him, he kind of pushed him down and he was bumping with Mr. Crow. I thought he was laying a little closer last time than I would have anticipated considering how quick that pace was, but I was happy he didn't fold like he could've. Being caught up in the pace, he was one of the only ones that was anywhere near there early that was still there late.
"I've been really pleased with how he came out of that last race," he continued. "He seems like he's gotten better and has been training more aggressively, which is always a good sign to see when they've had a tough race. He came off a loss and he was ready to get back at it."
Beasley drew the outside post in the field of 10 and will be ridden by Junior Alvarado, who has been aboard the colt in all four of his starts in New York. Installed at 12-1 on the morning line, Beasley will carry the field's co-low weight of 114 pounds.
"I like the post. I think it's a great spot," Hennig said. "You get a long run down the backside. At least you won't get jammed up inside or forced into anything you don't want to do. In this field, at least, there's some pace, there's some horses that come from out of it, so it looks like it's not going to be a stacked-up bunch. It should be spread out a little bit and he ought to be able to negotiate a decent trip there.
"The horse is pretty straightforward," he added. "He doesn't have to have the lead. He runs well from off the pace – well off the pace, just off the pace – he's pretty versatile that way. I think the pace dictates where he lays early in the race."
* * *
A busy day awaits trainer Arnaud Delacour's Cigar Mile Day contingent, with Layla Noor and Vouch both scheduled to depart Fair Hill for Aqueduct Racetrack Saturday morning.
Lael Stable's Layla Noor drew post 7 in the Grade 2, $250,000 Demoiselle for juvenile fillies in Race 8. A daughter of Midnight Lute, Layla Noor is coming off a 2 1/4-length score against optional claimers on the dirt at Laurel Park. The Kentucky homebred will be making her fifth career start and second against stakes company after running fourth in the Grade 3 Jessamine on October 11 at Keeneland on the turf.
With two career starts on the grass and two on the dirt, Delacour said he's looking forward to seeing Layla Noor make her first stakes start on dirt.
"She will ship to New York tomorrow morning, it's usually what we do," Delacour said by phone Friday. "She's been doing great. I thought her last race was a good test on the dirt. I suspected she would like the dirt, and she confirmed it."
After racing twice at 1 1/16 miles – both times on turf – Delacour said Layla Noor seems primed for the 96th running of the Demoiselle, contested at 1 1/8 miles. Jockey Manny Franco will have the call.
"I think she'll like the distance," Delacour said. "She has a good pedigree and an affinity for the surface, so I'm looking forward to seeing what happens. We have to test them a little bit, and this will determine what we want to do next year with her. It'll show us if she can [compete] in these kind of races on the dirt or if we should go back to the turf."
Vouch will also ship in the morning before running in the Grade 2, $250,000 Remsen for 2-year-olds at 1 1/8 miles in Race 9. Owned by Lael Stables and Three Chimneys Farm, Vouch earned a 72 Beyer Speed Figure for his winning debut on October 30 at Laurel Park.
"It might be a little premature to put him in a race like this since he's only had one race and you always worry about the lack of experience, but I think this horse loves to go long. We're giving him a [chance] and see where he fits," Delacour said. "If he's competent in a race like this, we can look at races like the Tampa Bay Derby. I'm excited to see what he can do.
"I wish I could have had another race between his maiden and the Remsen, but the timing didn't work out," he added. "So, we'll just take a shot and see if we can be competitive right now."
Vouch drew post 8 with Joel Rosario in the irons.
* * *
Jeff Drown's Summer Revolution will be looking to make an impression in his first graded stakes appearance in more than a year when he breaks from post 9 as part of a 10-horse field in Saturday's Grade 1 Cigar Mile.
Trainer Rudy Rodriguez said the 4-year-old son of Summer Bird has been impressive in his training since winning an optional claimer in his 2017 debut, posting a two-length score against optional claimers on October 26 at Belmont Park.
"He's training good, but I think the race is coming up very tough," Rodriguez said. "Timing-wise, he's coming in pretty good. I wish the competition was a little softer, but it's a Grade 1, so it is what it is. He's run well at Aqueduct and I think he's really looking for a mile, so hopefully he can compete with those horses."
Summer Revolution earned a 92 Beyer in his first start in 10 months, going to the lead in the upper stretch of a six-furlong sprint. As a 3-year-old, Summer Revolution won his first two starts and finished fourth in the 2016 Grade 1 King's Bishop (now known as the H. Allen Jerkens) and ninth in the Grade 2 Pennsylvania Derby. After ending his campaign with a sixth-place finish in the Gravesend on December 18, Rodriguez rested him due to issues related to suspensory ligaments He returns to graded stakes company with the services of jockey Manny Franco.
"There's some speed in the race, but he has speed, too," Rodriguez said. "Manny knows what to do. He can go to the lead or whatever he wants to do. He's a pretty easy horse to ride, so hopefully he can get in a good position."
Triple Dog Dare will be making the step up to stakes company in the Grade 2 Remsen. Owned by e Five Racing Thoroughbreds, the Paynter colt was fifth in his debut on October 7 at Belmont and ran second in a maiden special weight on October 25 on Big Sandy.
Rodriguez said the race presents a chance to see Triple Dog Dare stretch out from a mile to 1 1/8 miles.
"It's a good opportunity for us to try him going long," Rodriguez said. "We're going to take a shot, the horse is training very good. The owner has been lucky trying horses like this, so hopefully he brings that luck to me.
"Maybe with two turns, it will hit the spot for him," he added. "He's a nice, big horse who likes going a steady pace. We'll see what we have."
Under Hall of Fame jockey Javier Castellano, Triple Dog Dare rallied from seventh last time to finish just three-quarters of a length behind Indimaaj, using a five-wide trip to close well. Castellano will have the return call from post 2.
"It doesn't hurt to have him again. Javier can stay with him," Rodriguez said. "It's always a plus to have a top rider on him He really liked him last time. We're just looking for [Triple Dog Dare] to improve a little bit."
* * *
On Saturday, December 2 and Sunday, December 3, Aqueduct Racetrack will host the U.S. Marine Corps Reserve Toys for Tots Foundation. A holiday tradition at NYRA, Toys for Tots will collect new, unwrapped toys, cash contributions, and checks made payable to Toys for Tots, and will distribute toys as holiday gifts to less fortunate children in the community.
Donation boxes will be located at the main Clubhouse entrance and at the entrance to the Turf and Field Club.
In conjunction with Toys for Tots drive, NYRA will be holding its annual Stocking Stuffer Sale of vintage giveaway items on Saturday on the first floor of Aqueduct at the top of the escalator adjacent to the Silks bar. The sale is cash only and all items are between $1 and $5. A portion of the proceeds from the sale will go to Toys for Tots.
* * *
NYRA Bets has released a new app available now for iOS and Android. The fast and user-friendly interface allows horseplayers to wager and watch live racing from more than 200 tracks around the world.
With the app, users can sign up for an account and then instantly deposit funds. Horseplayers can also follow their betting success with an ROI tracker. For more information about NYRA Bets, please visit: www.nyrabets.com.
On Cigar Mile Day, NYRA Bets will bring back its popular Aqueduct Showdown contest. The free online game will coincide with the broadcast of Aqueduct Live on FS2 and MSG+ from 3 to 4:30 p.m., and will feature prizes of 75,000 NYRA Bets points for first place, 50,000 NYRA Bets points for second place and 25,000 NYRA Bets points for third place. For more information, please visit www.aqueductshowdown.com.