By Amy Owens —-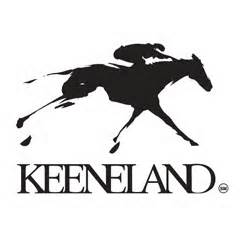 • Click here for the online catalog.
• General scenic photos of the sale are attached.
Keeneland Catalogs 1,582 Horses for 2018 January Sale
LEXINGTON, KY (Dec. 5, 2017) – Keeneland has cataloged 1,582 horses for its 60th January Horses of All Ages Sale, to be held Jan. 8-11, 2018.
The interactive January Sale catalog is available online atKeeneland.com. Print catalogs are to be mailed the week of Dec. 18.
The catalog includes 677 broodmares and broodmare prospects, 628 yearlings, 264 horses of racing age, and 13 stallions and racing or stallion prospects.
"Results of Keeneland's September Yearling Sale and November Breeding Stock Sale indicate a strong market for quality Thoroughbreds that is expected to continue at the January Sale," Keeneland Vice President of Racing and Sales Bob Elliston said. "The November Sale market was so competitive that many buyers were not able to fill their orders. The January Sale provides an opportunity to purchase exceptional individuals, particularly broodmares, short yearlings and horses of racing age."
The January Sale catalog features broodmares in foal to 154 stallions, among them leading sires American Pharoah, Awesome Again, Bernardini, Candy Ride (ARG), Distorted Humor, Empire Maker, Hard Spun, Into Mischief, Lemon Drop Kid, Liam's Map, Malibu Moon, Medaglia d'Oro, More Than Ready, Nyquist, Orb, Palace Malice, Point of Entry, Quality Road and Speightstown.
Cataloged yearlings represent 155 exciting young stallions and established sires, including American Pharoah, Awesome Again, Bayern, Cairo Prince, Candy Ride (ARG), Carpe Diem, Curlin, Ghostzapper, Hard Spun, Honor Code, Into Mischief, Kitten's Joy, Lea, Liam's Map, Malibu Moon, Medaglia d'Oro, More Than Ready, Orb, Palace Malice, Pioneerof the Nile, Quality Road, Speightstown, Tiznow, Tonalist, Uncle Mo, Uncle Mo, Union Rags, Verrazano, War Front and Will Take Charge.
Graded stakes winners of 2017 who were sold as yearlings at the January Sale include Catholic Boy, winner of the Remsen (G2) on Saturday. Others are Grade/Group 1 winners Mind Your Biscuits and Practical Joke; Grade 2 winners Giant Expectations and Tower of Texas; and Grade 3 winners Alert Bay, Awesome Slate, Code Warrior, Flameaway, Hogy, Miss Temple City, One Liner and Untrapped.
Sessions begin at 10 a.m. ET each day. The sale will be streamed live on Keeneland.com.
###
For more than 80 years, the Keeneland Association has devoted itself to the health and vibrancy of the Thoroughbred industry. As the world's largest Thoroughbred auction company, Keeneland conducts sales every January, September and November. Its sales graduates dominate racing across the globe at every level. In April and October, Keeneland offers some of the highest caliber and richest Thoroughbred racing in the world. In 2015, Keeneland hosted the Breeders' Cup World Championships. Uniquely structured, Keeneland is a private, for-profit corporation that returns its earnings to the industry and the community in the form of higher purses, and it has donated millions of dollars in charitable contributions for education, research and health and human services throughout Central Kentucky. To learn more about Keeneland, visitKeeneland.com.