By Ryan Martin —-
* Gun Runner, Seeking The Soul Log Pegasus World Cup Preparations
• Asmussen Sends Three For LeComte
• Lecomte Also-Eligible Entrant Trigger Warning Draws In, Will Run
• Walsh Hoping For A Big Day With Saturday Stakes Contenders
• Ride A Comet Impresses Carroll, Will Point To Black Gold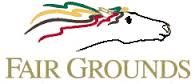 GUN RUNNER, SEEKING THE SOUL LOG PEGASUS WORLD CUP PREPARATIONS
Grade I Breeders' Cup Classic winner and 2017 Horse of the Year finalist Gun Runner recorded another workout on Sunday morning, Jan. 7 over the Fair Grounds Race Course & Slots main track when he went six furlongs in 1:13.20, which will be his penultimate serious breeze over the New Orleans oval in preparation for the Gr. I $16 million Pegasus World Cup on Jan. 27.
Owned by Winchell Thoroughbreds LLC, the 5-year-old son of Candy Ride (Arg) went out second set and worked in tandem with stable mate Gettysburg with regular rider Florent Geroux up. He recorded eighth-mile fractions of :12.20, :24.40, :36.40, :49.20 and galloped out seven-eighths in 1:25.80 and one mile in 1:39.80.
"It was a great work," Geroux said. "He broke a little bit off the pacemaker Gettysburg and (was) nice and relaxed during the first part and breezed strong and galloped out great. He feels like he progresses all the time. He's just stronger and faster and does things so easily. He always breezes like a freight train. He's a good working horse and takes things so easy. He came back after the breeze and wasn't even blowing; it just shows how good he really is."
Last week Gun Runner's Hall of Fame trainer Steve Asmussen was looking for more of an aggressive work, but on Sunday morning he wanted to his five-time Grade I winner to just keep his rhythm going.
"He worked well, I was happy with it," Asmussen said. "His last work was more intense but today was a bit more relaxed. He came out of it in good shape and was relaxed. He settled off of Gettysburg and did so nicely."
Gun Runner's final breeze at the Fair Grounds will take place next Sunday, Jan. 14 weather permitting. Before shipping to Gulfstream Park, where he will have his last breeze before the Pegasus World Cup, which will be the final race of his stellar career. Following such a career, he will retire to Three Chimneys' Farm where he will stand for $70,000.
Gun Runner earned his first Grade I win in last year's edition of the Clark Handicap at Churchill Downs. He then kicked off his stellar 4-year-old campaign in Oaklawn Park's Gr. III Razorback Stakes, which he won by 5 ¾ lengths. He then went overseas for the Dubai World Cup (UAE-I) at Meydan Racecourse where reigning Horse of the Year Arrogate handed him his only loss of the year. Since then, he has remained unbeaten and secured four Grade I victories: a seven-length win in Churchill Downs' Stephen Foster Handicap, and a pair of wins at Saratoga in the Whitney by 5¼ lengths and the Woodward by 10¼ lengths before a 2¼ length win in the Breeders' Cup Classic at Del Mar.
In other Pegasus World Cup-related news, Charles Fipke's Seeking The Soul, winner of Churchill Downs' Gr. I Clark Handicap last out, logged a five-furlong workout in 1:03.20 in preparation for the lucrative event.
"It was a good work," said trainer Dallas Stewart. "He moved forward well from last week. We went easier with him but he looks great. I'm real happy."
The 5-year-old son of Perfect Soul (Ire) will breeze twice more before shipping to Gulfstream Park. Hall of Fame jockey John Velazquez is scheduled to ride.
ASMUSSEN SENDS THREE FOR LECOMTE
Hall of Fame trainer Steve Asmussen will send a trio of 3-year-olds for the $200,000 Gr. III LeComte on Saturday, Jan. 13, the first of three local preps on Churchill Downs' Road To The Kentucky Derby which awards the Top 4 finishers on a 10-4-2-1 scale.
Heading the Asmussen threesome is Three Chimneys Farm's Principe Guilherme, who was made the 5-2 morning line choice by Fair Grounds clocker and odds maker Mike Diliberto. While the son of leading North American sire Tapit only has two starts on his record, both were eye-opening efforts. Principe Guilherme won his career debut over the Churchill Downs main track on Nov. 10 by 6¼ lengths, which was followed by an 11¾-length victory at the Fair Grounds against allowance company on Dec. 17.
"Principe Guilherme is out of a Grade I (2013 Humana Distaff) winner (Aubby K) and I think he shows some tendencies with her speed," Asmussen said. "We're just trying to get him to relax and use it effectively with his acceleration and his quickness is obvious."
Principe Guilherme drew post 12 for the LeComte and will be guided by Florent Geroux.
"I think the LeComte will be a very good test for him with him drawing (post) twelve," Asmussen said. "I think that will put a lot of questions of how effective he can be at a two-turn race that obviously has plenty of pace in it."
Asmussen also will send out Jackpot Ranch's, Zing Zang, who broke his maiden at third asking on Dec. 16 over the Fair Grounds main track in his most recent outing. Like stable mate Principe Guilherme, he also is by Tapit. Asmussen knows a thing or two about training progeny of the stallion having successfully conditioned many of his offspring, one of which was 2016 Gr. I Belmont Stakes winner Creator. He believes that Zing Zang has some similarities to Creator and is already looking forward to being able to stretch him out in distance later in the year.
"With Zing Zang, I must admit, the Tapit in him I see as hopefully Creator," Asmussen said. "He has a lot of disposition as well as his style and how he trains and he's never tired and the more you ask him to do, the happier he seems. I think, to put him in the LeComte is to get him in a rhythm. Just like Creator, it's going to take races for him to step up his game and kind of get his attention. He's young minded and very playful, but he's got a ton of ability."
Zing Zang will break from post eight at odds of 20-1 under Shaun Bridgmohan.
The last of Asmussen's threesome of sophomores is Snapper Sinclair who is looking for his first victory on dirt. Owned by Bloom Racing Stable LLC, the son of City Zip broke his maiden on the Saratoga lawn on Aug. 14 before winning the Fasig-Tipton Turf Showcase Juvenile Stakes at Kentucky Downs on Sept. 6. His last start took place in the Gr. I Breeders' Cup Juvenile Turf at Del Mar where he was 12th beaten 10 ¼ lengths behind Mendelssohn. His career debut was his only start on the main track, where he was sixth in a Belmont Park maiden event in July.
"(Snapper Sinclair) is obviously a very talented horse," Asmussen said. "We're just trying to get him to transfer his obvious ability on turf to the dirt. This is an opportunity early in the year to see if his form will transfer over or if we need to isolate him to turf races."
Jockey Adam Beschizza has the mount where he will break from post two at odds of 20-1.
LECOMTE ALSO ELIGIBLE ENTRANT TRIGGER WARNING DRAWS IN, WILL RUN
With Ciaran officially scratched from the Gr. III Lecomte, also-eligible entrant Trigger Warning will now draw into the mile-and-70-yard event, according to his Turf Paradise-based trainer Joe Lejzerowicz.
A son of Candy Ride (Arg), Trigger Warning last ran at his home base in the Lost In The Fog Juvenile, where he was third beaten two lengths as the lukewarm favorite. Fitness is the furthest thing from an issue for Trigger Warning according to Lejzerowicz, who has the horse gallop three miles every morning.
"People look at him and he goes three miles and just gets stronger and stronger and stronger," Lejzerowicz said. "The farther he goes, the stronger he gets and the stronger he gets, the faster he goes. He doesn't want to be on the lead so if he can just sit right off of them and keep going…the other horses are going to quit. He only wants to get by, he doesn't want to go blazing so if he can just relax and sit right off."
Lejzerowicz describes Trigger Warning as a "spinning image" of his sire Candy Ride.
"When you see him in the paddock, you'll see that he's a short and compact horse," Lejzerowicz said. "Let me put it in this context: If you put up a picture of him and Candy Ride side-by-side, you'll say, 'I know who his daddy is,'"
Sophie Doyle will be aboard Trigger Warning, who will break from the outside at odds of 20-1.
In other LeComte-related news, trainer Larry Jones sent out his trio of contenders for the event to the main track on Sunday morning for their final works for the race. Daniel McDonnell's Prince Lucky worked a five-furlong bullet in 1:00.20 while Brereton Jones, William L. Mack and Robert C. Baker's Believe In Royalty and Kowboy Karma, owned by Michael Pressley in partnership with Jones and wife Cindy, worked 1:00.80 and 1:01.40, respectively. Lone Sailor worked a half-mile in :49.80 for trainer Tom Amoss.
WALSH HOPING FOR A BIG DAY WITH SATURDAY STAKES CONTENDERS
While trainer Brendan Walsh is without a starter for the Gr. III LeComte, he will be represented by a trio of stakes contenders for Saturday's card: Saguaro Row in the $125,000 Silverbulletday Stakes, Saham in the $125,000 Colonel E.R. Bradley Stakes and Scuba in the $75,000 Louisiana Stakes.
Owned by Newtown Anner Stud and Mark D. Breen, Saguaro Row will be making her first start for Walsh in the Silverbulletday, which is the first of three local preps on the Road To The Kentucky Oaks and awards the Top 4 finishers off of a 10-4-2-1 scale. Previously trained by Mike Stidham, the 3-year-old daughter of Union Rags has only made two starts in her career, which consist of a Laurel Park maiden win at first asking on Sept. 30 which she won by 4 ¾ lengths over stakes-placed Caught Dream'n. Her next start took place in Churchill Downs' Rags to Riches Stakes where she finished a distant fifth as the lukewarm favorite behind Monomoy Girl.
"She was a little disappointing that day going a mile so we backed off of her," Walsh said "I was going to run her a few weeks ago and it got sloppy and so we're going to go in the Silverbulletday and we'll see how she goes there. She's been working well though and she looks like a nice filly in the making."
Immediately following the Silverbulletday, Walsh will send out Saham in the Colonel E.R. Bradley Stakes, run at 1 1/16 miles on the Stall-Wilson Turf Course. Owned by Michael Dubb and Head of Plains Partners, the 6-year-old Pennsylvania-bred son of Lemon Drop Kid last ran in the Buddy Diliberto Memorial Stakes where he was fourth beaten 1 ¾ lengths behind Dimension (GB) who also is entered in the Colonel E.R. Bradley. As a 3-year-old, Saham either won or placed in four starts against stakes company. He defeated fellow state-breds in Parx Racing's Crowd Pleaser Handicap and two starts later got a taste of victory at the graded stakes level in Churchill Downs' Gr. III Jefferson Cup, his last trip to the winner's circle. His final two starts as a 3-year-old were second-place efforts in the Hawthorne Derby and the Commonwealth Turf, both Gr. III.
Saham missed his entire 4-year-old campaign but came back as a 5-year-old under the care of trainer Chad Brown who trained him to a pair of fourth-place finishes against allowance company over the Gulfstream Park lawn behind graded stakes winners Ballagh Rocks and American Patriot. Last fall, Saham returned to Walsh's barn where he ran second in an allowance race over the Stall-Wilson Turf Course before his most recent outing in the Buddy Diliberto Memorial.
"He didn't have the greatest of trips (in the Buddy Diliberto Memorial) but he ran solid," Walsh said. "Since we've got him back, we've asked him to run in a couple of solid races. If he shows up and everything went right for him then he wouldn't be without a chance."
Since his 3-year-old year, Walsh has had a great level of confidence in the horse and that level does not appear to have tailed off.
"He loves it here, he hasn't missed a beat," Walsh said. "He's just such a grand horse and he's going to show up every time. Every so often if things fall into place for him, he'll win one of these days."
In the last of the six stakes races scheduled for Saturday, Jan. 13, Walsh will send out multiple grades stakes winner Scuba in the $75,000 Louisiana Stakes, run at 1 1/16 miles on the main track.
The 7-year-old son of Tapit developed a reputation of being a dirt marathon specialist at the end of his 5-year-old year when he won three consecutive stakes events going long distances on the main track. The first of which was a five-length romp in the 1½-mile Gr. III Greenwood Cup at Parx Racing, followed by a win in the Temperance Hill Invitational Stakes at Belmont Park, run at a distance of 1 5/8 miles. Finally, he shipped to Santa Anita to win the 1¾-mile Gr. II Marathon.
While he did not find the same level of success the following year, he rounded out his 6-year-old campaign with a win the Gr. III Hawthorne Gold Cup on Nov. 25, his lone triumph last year.
In 24 career starts, Scuba has won in six different states, but has yet to start over the Fair Grounds main track. Walsh has confidence that he should have no issue handling the track on Saturday, due to his ability to win over many different goings.
"He's been doing great since then and it seems like he's gotten a new lease of life to an extent," Walsh said. "We're taking a chance, obviously he'd like to go a little further but I've got inkling
that the long stretch will suit him. He's being doing well here and working well over the track so I'm just looking forward to it and just to see what he does here and obviously if he does well then we'll keep an eye on the bigger prizes later on in the meet."
Walsh went on to discuss Dec. 31 allowance victor Wicked Lick, who contested in last year's Gr. I Longines Kentucky Oaks and prepared for her Oaks start at the Fair Grounds, where she was second in the Gr. II Fair Grounds Oaks.
"We were delighted with her, really," Walsh said. "It was a good spot for her. She loved it here last year and she still maintained for love for it. So hopefully we go onto better things from here. There's not an awful lot for two turns fillies this time of year anywhere really so we'll probably race her light enough over the winter and go back up north in the spring."
RIDE A COMET IMPRESSES CARROLL, WILL POINT TO BLACK GOLD
Following a 3½ -length allowance victory over the Fair Grounds Race Course & Slots' Stall-Wilson Turf Course, Ride a Comet will see stakes action in the $50,000 Black Gold Stakes on Mar. 3, according to trainer Mark Casse's assistant David Carroll.
Owned by John C. Oxley and My Meadowview Farm LLC, the son of Candy Ride (Arg) is a half-brother to last year's Gr. I Belmont Stakes winner Tapwrit. Prior to his impressive win on Saturday afternoon, he broke his maiden on Dec. 17 over the Fair Grounds main track in an event originally scheduled for the turf.
"He's a horse that's always trained real well," Carroll said. "He was a little disappointing in his races just based off the way he trained. It seems like on the dirt, he's one paced. We were anxious to get him on the turf. When Mark purchased him, he had watched him train on the Polytrack and he impressed him there so his last race was rained off but he won. (Saturday) just to see him on the turf, that showed a turn of foot that we thought he possessed. We were very happy with the race.
"This horse is not a real big, typical Candy Ride but he never had a bad day training," Carroll added. "We were really happy to see him run the way we felt that he could run, so we'll run in the Black Gold and take it from there."
Cover Photo: Gun Runner: Lou Hodges, Jr Photo