By Mike Henry —-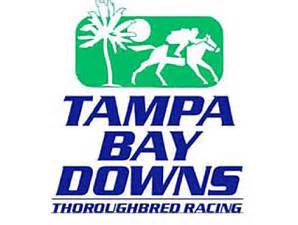 OLDSMAR, FL. – Three years ago, the Ontario-bred Chella was riding a three-race winning streak when Elliot Sullivan claimed her for $10,000 from a race at Mahoning Valley Race Course in Youngstown, Ohio.
Chella was beaten that day by more than six lengths as a 7-10 favorite, and Sullivan was unsure if he wanted to emerge as the filly's new owner when a shake ensued to determine which of three bidders would take her home.
Now, the 29-year-old owner-trainer can laugh about those mixed feelings. The newly-turned 7-year-old mare is 19-for-22 under Sullivan's care, including a victory in today's first race, a starter/optional claiming event for older fillies and mares going seven furlongs.
Samy Camacho rode Chella, who defeated Mo Town Kat by a length while carrying 122 pounds, four more than her rivals. Chella competed the distance in 1:24.90. She is now 25-for-40 lifetime, with career earnings of $298,198.
The final margin of Chella's victory today might not have been as close as it looked. "Ricardo (Feliciano, on Mo Town Kat) said when he came up to her, he looked at her and knew he wasn't going by," Sullivan said. "She always seems to have a little more."
The son of late trainer Don Sullivan and retired jockey Heidi Harper, Elliot Sullivan trains primarily for Bruno Schickedanz. He owns five horses, but the other four are currently at the family farm in Ohio.
His decision to claim Chella from the April 1, 2015 race wasn't as tough as dealing with the immediate aftermath.
"I'd seen her run at Mahoning Valley and Mountaineer, and I really liked her," Sullivan said. "But I wasn't sure what to think after that race when I claimed her. Sometimes you claim one and really get lucky, but I've been on the other side of that spectrum, too."
Chella let Sullivan know she'd simply had an off-day in her first start under his colors, sprinting to victory in a six-furlong starter allowance It was the first of eight consecutive triumphs for the daughter of Where's the Ring-Always Loving, by Hennessy, yet the best was still to come.
Chella began 2016 with five consecutive victories in allowance or starter/allowance company, going on to earn Claiming Horse of the Year honors from the National Horsemen's Benevolent and Protective Association. Last August at Fort Erie in Ontario, Chella became a stakes winner, capturing the six-and-a-half furlong Andy Passero Memorial Cup.
"I've taken her to Churchill Downs, Keeneland, Delaware, Mountaineer, Mahoning Valley, ThistleDown, Fort Erie and now Tampa and won with her," said Sullivan, who also sent out Chella to win an allowance/$62,500 optional claiming event here at five-and-a-half furlongs on Dec. 29 by almost five lengths.
That actually was the first time Sullivan had entered Chella for a claiming price, and he admits he was nervous at the prospect of losing her, even if the possibility was slim."That was a much tougher race than today, and she hadn't run in (almost four months)," Sullivan said. "I wasn't sure I wanted to take a chance at losing her.
"There isn't much else to say about her, except she has a will to win. She is really special and I'm blessed to have her."
Sullivan is pointing Chella toward the $50,000 Minaret Stakes, a 6-furlong race for older fillies and mares, here on Feb. 17. Camacho, who has ridden her in both her local starts, is confident she will be up to the task if she makes the race.
"I trust in this filly," Camacho said. "She's really quiet, but when she gets inside the gate she starts moving around like a dancer, waiting for the break, and she always breaks on top. I think she will be better at six furlongs."
Around the oval. Jesus Castanon rode three winners today. He took home the fourth race with Ninetyeighttwo, a 3-year-old Florida-bred gelding bred and owned by The Mirage Ranch and trained by Kathleen O'Connell. Castanon next won the sixth on History Supreme, a 3-year-old filly owned by Stonestreet Stables and trained by Derek Ryan.
In the ninth race, the Lambholm South Race of the Week on the turf, Castanon scored on Pauline Revere, a 4-year-old homebred filly racing for owner Sierra Farm and trained by Ian Wilkes.
Camacho rode two winners. In addition to Chella, he won the eighth race on Dubull, a 5-year-old gelding owned by Peter David Knoll and trained by John G. Vinson.
Trainer Keith Nations sent out two winners on today's card. Nations won the third race with Stony Brook, a 5-year-old gelding owned by Shady Greens, LLC and ridden by Jose Alvarez. The conditioner added the seventh race with Irish Major, a 5-year-old gelding owned by his Nation's Racing Stable and ridden by Mike Allen.
Thoroughbred racing at Tampa Bay Downs continues Sunday with a 10-race card beginning at 12:25 p.m. The track is open every day for simulcast wagering, no-limits poker action and tournament play in The Silks Poker Room and golf fun and instruction at The Downs Golf Practice Facility.