By Jennifer Hoyt —-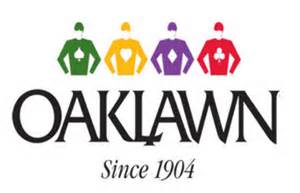 High North to Make Seasonal Debut in Southwest Stakes
Shortleaf Stable's High North is scheduled to make his 3-year-old debut in the $500,000 Southwest Stakes (G3) Feb. 19 at Oaklawn, trainer Brad Cox said Saturday morning.
Cox said High North, a son of sprint champion Midnight Lute, is scheduled to work a half-mile Sunday morning at Fair Grounds, where he has been based since late last month.
"He's doing awesome," said Cox, who has divisions at Oaklawn and Fair Grounds. "He had a tremendous work last week. He couldn't be doing any better."
High North worked a half-mile in :49.40 last Sunday at Fair Grounds. He had a 3-furlong work (:36.40) Dec. 24 at Oaklawn, but shipped to Fair Grounds six days later to avoid a blast of arctic temperatures.
"That's totally the target," Cox said of the Southwest.
A troubled fourth in his last start, the $200,000 Kentucky Jockey Club Stakes (G2) Nov. 25 at Churchill Downs, High North had been under consideration for a first-level allowance/optional claimer and Monday's $150,000 Smarty Jones Stakes, Oaklawn's first of four major preps for the Kentucky Derby.
"We backed off him a little bit after the Churchill race and let him regroup," Cox said. "Obviously the Kentucky Derby being the goal, we've got to make our starts count."
High North is a half-brother to Benner Island, who won the $200,000 Eight Belles Stakes (G2) for 3-year-old fillies last May at Churchill Downs for Cox and Shortleaf Stable (John Ed Anthony of Hot Springs). High North finished fourth in his Aug. 26 career debut at Saratoga before breaking his maiden Oct. 26 at Keeneland in his third start.
"This is the best colt I've probably ever had," Cox said. "I like this colt."
The Ivan Show
Sunday's eighth race at Oaklawn is a prep for the $125,000 King Cotton Stakes for older sprinters Feb. 3, but it looks more like the King Cotton than a prep for the King Cotton.
Five Oaklawn stakes winners are entered in the 6-furlong allowance/optional claimer, including two-time King Cotton winner Ivan Fallunovalot for trainer Tom Howard of Hot Springs and owner Lewis Mathews of Bismarck, Ark.
The gelding won the King Cotton in 2015 and 2016 before finishing a flat fourth in last year's running, which was his 7-year-old debut.
Ivan Fallunovalot will be making his first start since the $150,000 David M. Vance Stakes Sept. 24 at Remington Park – a race he's won the last four years.
Ivan Fallunovalot is scheduled to face, among others, 2017 King Cotton winner Storm Advisory; Apprehender, King Cotton winner in 2013 and 2014; Rockshaw, winner of the $125,000 Gazebo Stakes for 3-year-old sprinters last year at Oaklawn; and Counterforce, winner of the $150,000 Bachelor Stakes for 3-year-old sprinters in 2016 at Oaklawn.
"It's a tough race," Howard said. "We've got a lot of speed. I don't like the spot he got, that's for sure."
Ivan Fallunovalot will break from the rail under 2007 Oaklawn riding champion Luis Quinonez. Ivan Fallunovalot drew the rail for last year's King Cotton – his 2017 debut – and was beaten four lengths by Storm Advisory after breaking in midpack and shuffled back on the turn when in tight.
Howard also noted a minor illness interrupted Ivan Fallunovalot's training schedule leading up to last year's King Cotton.
"He was in no shape to do any racing, that's for sure," Howard said.
The popular Ivan Fallunovalot has won 17 of 28 starts and $945,803 in his career. His best work has been done since Howard, on behalf of Mathews, claimed the Valid Expectations gelding for $25,000 at the 2014 Oaklawn meeting.
Ivan Fallunovalot is the 2-1 program favorite Sunday.
In addition to the five Oaklawn stakes winners, Recount, Constantino, Bourbon Cowboy, St. Joe Bay and Wilbo are also entered.
St. Joe Bay, the first scheduled Oaklawn starter for Southern California-based trainer Peter Miller, won the $200,000 Palos Verdes Stakes (G2) last February at Santa Anita before running fourth, beaten 3 ½ lengths, in the $2 million Golden Shaheen (G1) last March in Dubai. St. Joe Bay is the early 5-2 second choice.
Multiple stakes winner Recount finished second in last year's King Cotton for trainer Jimmy DiVito, but hasn't started since finishing seventh in the $70,000 Kelly's Landing Stakes June 30 at Churchill Downs.
"I just wanted to give him a rest," DiVito said. "He needed a little R&R. He's a hard runner, tries every time he goes out there."
Recount was an allowance winner last April at Oaklawn.
Probable post time for the eighth race, which carries a $78,000 purse, is 4:42 p.m. (Central).
Finish Lines
Training was delayed Saturday because of freezing temperatures. The abbreviated session ran from 10 a.m.-11:30 a.m. (Central). … Southern California-based Sonneteer is scheduled to return to Oaklawn for the $500,000 Razorback Handicap (G3) for older horses Feb. 19, trainer Keith Desormeaux said Friday night. Sonneteer, in his 4-year-old debut and third Oaklawn start, won Friday's $125,000 Fifth Season Stakes… Riding newcomer C.J. McMahon swept Friday's late daily double on Sonneteer ($61.60) and Spotitude ($60.80). … Multiple stakes winner Kathballu is "heading home" to be bred to Candy Ride after finishing last of eight in Friday's fifth race, an allowance/optional claiming sprint for older fillies and mares, trainer Kenny McPeek said Saturday morning. Kathballu, a 6-year-old daughter of Bluegrass Cat, won the $125,000 Spring Fever Stakes last year at Oaklawn. "She's had a great career," McPeek said. "She's been such a hard knocker and so consistent. It's time." McPeek said Kathballu exited Friday's race fine physically "and was probably going home either way," adding "you might see her race in the spring, assuming she's well and handling everything good." Kathballu is a career winner of $482,007, off an 8-4-4-4 record from 32 starts. "I'm proud of her," McPeek said. "She came in with zero expectations and made almost half a million and did it the hard way." … The unstarted 3-year-old half-brother to champion and 2017 Arkansas Derby Classic Empire has been named Exclamation Point, trainer Brad Cox said Saturday morning. By Concord Point, Exclamation Point has recorded four works this season at Oaklawn and may breeze again Sunday, said Cox, who is targeting a February debut for the chestnut colt. Exclamation Point is owned by Steve and Brandi Nicholson, who bred Classic Empire, a unanimous choice as the country's champion 2-year-old male of 2016. … Profound Moment ($37), trainer Tom Van Berg's first starter since Jan. 1, 2008, won Friday's fifth race. Profound Moment had previously been with Van Berg's father, Hall of Fame trainer Jack Van Berg, who died Dec. 27. … Favored Dangerfield ($5.80) represented trainer Doug O'Neill's first winner at Oaklawn since 2000 in Friday's sixth race. The two-time Kentucky Derby-winning trainer, who has a division at Oaklawn for the first time this year, captured the $200,000 Fantasy Stakes (G2) in 2000 with Classy Cara, his first starter in Hot Springs. Dangerfield also represented the first Oaklawn winner for jockey Edwin Maldonado, previously based in Southern California.