By Ryan Martin —-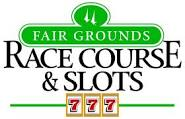 NEW ORLEANS (January 15, 2018) – The Fair Grounds Race Course & Slots Black Gold – a unique bet that is only cashed out if there is one winner – was finally hit on Sunday afternoon's card for $195,627.66 by one lucky player in Brazil.
The winning ticket was played for $2 Brazilian reals (roughly $0.62 in US dollars) and cost $5,760.00 Brazilian reals which equates roughly to $1,440.00 in US currency. Said ticket was played accordingly:
3,5,7/1-6/1,2,5,7/1,3,4,9-11/1,4,5,8
Racing action resumes at the Fair Grounds on Thursday afternoon with a scheduled post time of 1:00 PM central time.
Barn Notes:
YOCKEY'S WARRIOR OAKLAWN BOUND FOLLOWING KENNER VICTORY
Trainer Al Stall, Jr. stated that Fair Grounds Race Course & Slots sprint specialist and impressive winner of Saturday's Duncan F. Kenner Stakes Yockey's Warrior will probably make his next start against stakes company at Oaklawn Park.
"(He'll go to) Oaklawn more than likely," Stall said. "We might wait all the way to the (Grade III $400,000) Count Fleet (on Apr. 14), but we'll just take our time with him"
Owned by Stewart Madison, the 6-year-old son of Warrior's Reward won his third start since having throat surgery in the Kenner. He previously won a 6½-furlong allowance race at Keeneland on Oct. 22 and a five-length win in the Fair Grounds' Thanksgiving Handicap on Nov. 23, which he won for a second straight year.
Meanwhile, Stall spoke of his Louisiana Champions Day heroes Minit To Stardom and My Miss Chiff stating that both fillies are likely for stakes action at Oaklawn Park or Delta Downs' Louisiana Premier Night on Feb. 10.
NEWCOMER BENTLEY COMBS SENDS OUT TWO ON THURSDAY'S CARD
New trainer Bentley Combs has only two horses in his stable and both of them will race on Thursday afternoon at the Fair Grounds.
Known for his work as an assistant under trainer Dallas Stewart, Combs went out on his own at the end of last year and has already made two trips to the winner's circle as the named trainer. He could very well double that amount on Thursday afternoon, which will be the first time that the 2010 graduate of the University of Louisville's Equine Industry Program has saddled multiple horses on one day.
"It's exciting," Combs said. "You're used to it as an assistant but not on your own. It gives the chance to showcase twice what you think the horses can do. I think both have very good shots in their races, so hopefully we're looking at two wins on the day. It would be the ideal. Both are coming in really well "
In the sixth race, Combs saddles Proud Dixie, who gave his second career win as a trainer and will step up into open allowance company following a victory at a $30,000 tag on Dec. 10.
"I think that Proud Dixie in the sixth hopefully we can get the pace that we want. She's kind of a sprinting closer, so if we can get the pace that we want we should have a really big shot."
Two races later, Combs saddles Demands Attention who is in against lesser company than his stable mate for a $7,500 tag.
"It all depends on the break for him," Combs said of the Florida-bred son of Telling. He got a dream trip as far as getting out of the gate and going in the first start that I had him in off the claim. He didn't have a great break at all in the last race so that will be a big telltale for this race. If he can get out clean I think he has a big shot."
Combs reflected on his time with Stewart and spoke of some memories of working in his barn that meant a lot to him.
"Seeing (Tom's Ready) go out and do what he did in the Bold Ruler (at Aqueduct) and Forever Unbridled that was the cap off of a great career (with Stewart)," Combs said. "I want to see her succeed even higher than what we got her to, both of them were great caps off. That gives me confidence to see what I can do with nice horses and great horses and progress from there."
So what did Combs learn when working for Stewart?
"Paying attention to detail and keeping your horses happy," Combs said. "Happy horses run well for you. If you pay attention to detail and know that if they're dropping some weight, get them back in the feed tub and get some of that shine back on them. Then they'll run well for you, obviously that's what he's been able to do."
James Graham will ride both entrants for Combs.