By Ryan Martin —-
Greeley Went West, Divine Bean Set For Rematch in Louisiana Futurity
• Wonder Gadot Could Face Colts in Lecomte
• Albarado Ships To Aqueduct on New Year's Day For Jerome
• Woodmans Luck Still Going Strong at Age 10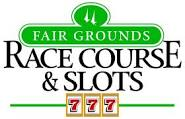 GREELEY WENT WEST, DIVINE BEAN SET FOR REMATCH IN LOUISISANA FUTURITY
Familiar foes Greeley Went West and Divine Bean, the one-two finishers of the Louisiana Champions Day Juvenile Stakes on Dec. 9, will renew their rivalry on New Year's Eve in the colts and geldings division of the Louisiana Futurity, which carries a purse of $104,930 and will be run at six furlongs on the Fair Grounds Race Course & Slots main track.
Owned by Phyllis Hodges and Randy Schneider, the son of El Corredor will break from post four under James Graham. He won the Louisiana Champions Day Juvenile coming off a three-month layoff when he broke his maiden at first asking at Louisiana Downs on Sept. 11 for trainer James Hodges.
"We think he's real good," Hodges said. "There are two or three other real nice horses in there so we feel like we have some good racing luck we ought to be real competitive."
Should Greeley Went West give Hodges a solid effort on New Year's Eve, he will possibly send the 2-year-old gelding to Delta Downs for the $100,000 Louisiana Premier Night Prince Stakes on Feb. 10
"If he wins this race, he'll be in the top bunch of the Louisiana-bred two-year-olds," Hodges said. "There might be some other ones somewhere else that we don't know about, but if he beats these horses, we'll probably go to Delta with him and possibly here in the ($75,000) Crescent City Derby (on Mar. 24). We'll just have to play it by ear."
Meanwhile, Brittlyn Stable Inc.'s Divine Bean will be out for revenge after being run down in the stretch of the Louisiana Champions Day Futurity as the lukewarm favorite. Like his rival, the son of Star Guitar also broke his maiden first time out when he won wire-to-wire on Opening Day by 2 ¼ lengths for trainer Al Stall, Jr.
"No excuses," Stall said. "I thought he ran hard. A nice colt ran him down that day, but hopefully we can turn the tables on that horse and a few others. There are some nice ones in there."
Jose Valdivia, Jr. will be in the irons replacing regular rider Colby Hernandez who is out with a broken collarbone. He will break from post eight at 9-2 morning line odds.

WONDER GADOT COULD FACE COLTS IN LECOMTE
Gary Barber's multiple graded stakes winning filly Wonder Gadot could possibly make her next start against colts in the Grade III $200,000 Lecomte on Jan. 13.
Trained by Mark Casse, the Ontario-bred daughter of Medaglia d'Oro made her first start a winning one against allowance company over the Polytrack at Woodbine before running switching surfaces in the Gr. I Natalma on the Woodbine turf, where she ran third. Following such an effort, Wonder Gadot successfully returned to the Polytrack at the Etobicoke oval as an emphatic six-length winner of the Gr. III Mazarine before shipping to Del Mar for the Gr. I Breeders' Cup Juvenile Fillies where she finished sixth. Last time out, she won the Gr. II Demoiselle at Aqueduct on Dec. 2.
"Mark and Mr. Barber are starting to entertain the idea of running her against the boys," Casse's assistant trainer David Carroll said. "She's still in Florida but hopefully she'll get here shortly. The game plan is to cross enter (in $150,000 Silverbulletday Stakes on Jan. 13) and take a look and see where she is. I have actually never seen her in the flesh so I'm looking forward to seeing her. She's obviously a very nice filly in her own right, but apparently she's doing very well."
Wonder Gadot breezed on Saturday morning at Casse Training Center in Ocala, Florida where she worked five furlongs in 1:02.40.
In addition, Carroll stated that Casse and Barber would also be represented by Gr. I Alcibiades winner Heavenly Love in the Silverbulletday Stakes.
Other known possible entrants for the Lecomte include Analyze This Jet, Kowboy Karma, Believe In Royalty, Ebben and Principe Guilherme. Possibilities for the Silverbulletday include Terras Angel and America's Tale.
ALBARADO SHIPS TO AQUEDUCT ON NEW YEAR'S DAY FOR GR. III JEROME
At the beginning of every New Year, people often set goals for the remaining 364 days ahead of them. For jockey Robby Albarado the goal for 2018 is the same as it is for many other riders: find a mount for the Grade I Kentucky Derby Presented by Woodford Reserve.
Such is the reason why Albarado will be at Aqueduct on New Year's Day to ride Seven Trumpets in the $150,000 Jerome Stakes, which is a race on Churchill Downs' Road to the Kentucky Derby and awards the Top 4 finishers qualifying points on a 10-4-2-1 scale.
"I'm just trying to set myself up for the spring time," Albarado said. "Trying not to let any of them slip through the cracks, cover all the bases with them and hope they can keep my potential options separated. That's a good problem to have with all of these good two-year-olds that are turning three. We'll see how it all works out."
Albarado was aboard the West Point Thoroughbreds-owned son of Morning Line for both of his career victories, a pair of wins over the Churchill Downs main track going 6½ furlongs for trainer Dale Romans.
"He ran some big races," Albarado said. "I tell you what he ran a big race the first time that I won on him and then he really stepped up the next time I rode him. It seems like he's really been maturing and it was a really good race for him. Obviously he's taking the next step going a mile so we'll see what he does from there. That's the true test because sometimes the two-year-olds try to get ahead of everybody and then they end up catching up to them, but I think he's one that's a really nice horse."
WOODMANS LUCK STILL GOING STRONG AT AGE 10
Every North American Thoroughbred's recognized date of birth is Jan. 1 but when most Thoroughbreds turn ten, they generally would not spend their first day in the double digits on the racetrack. Seasoned veteran Woodmans Luck is a rare exception and will make his first start as a ten-year-old on Jan. 1 in the Fair Grounds Race Course & Slots' fifth race on New Year's Day.
Owned by trainer Michelle Lovell in partnership with Margo Scott, the iron horse will make his 78th career start on Monday and has proven that despite his age he is still the ability to find his way to the winner's circle. He won twice this year at age nine, both times going a-mile-and-a-sixteenth over the Churchill Downs main track. Lovell claimed the California-bred son of Lucky Pulpit over the summer from Bernie Flint.
"He's capable," Lovell said. "It can be hard to get races for him right now. They don't really write starter races for horses like him that much. He always gives us everything though. That's what's so great about having older claiming horses, he's not down in the drenches and he's still running at a level where he's competitive."
Woodmans Luck is most famous for winning the very last race to ever be run at the defunct Hollywood Park on Dec. 22, 2013 when he was under the care of trainer Darrell Vienna. He also is notable for his attempt to bite another horse during the stretch run of a race at Del Mar on Aug. 11, 2012, which ended up costing him a victory that day.
"That was brought to my attention by (Daily Racing Form reporter) Marty McGee," Lovell said. "He texted me and said 'You know what that horse is famous for, right?' When I looked him up, I knew that he was famous for biting another horse that he couldn't beat in a race. If you look him up online the two things that he's famous for are that race and the last race at Hollywood Park. He's pretty kind, so hopefully when he goes on to his next career, whenever that may be, he'll enjoy being off the track. He's earned it."
Woodmans Luck will be piloted by Jack Gilligan and will break from post seven. He has won 13 of 77 lifetime starts, the first of which came all the way back on May 9, 2010. He has $514,945 in career earnings.