By Jennifer Hoyt —-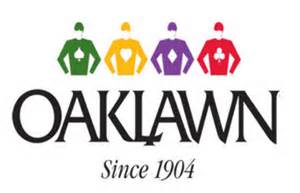 Mourinho Give Baffert First Smarty Jones Victory
Bob Baffert called Mourinho a fast horse leading up to his two-turn debut in the $150,000 Smarty Jones Stakes for 3-year-olds Monday at Oaklawn. The Hall of Fame trainer was right.
Mourinho was sent straight to the lead by regular rider Drayden Van Dyke and cruised to a 3 ¼-length victory in the 1-mile race, the colt's first outside Southern California.
Mourinho's victory allowed Baffert to join fellow Hall of Famer D. Wayne Lukas as the only trainers to sweep Oaklawn's four-race Kentucky Derby prep series.
In Baffert's absence, Lukas saddled Mourinho for the Smarty Jones, which was first run in 2008.
"It was neat because Wayne's a good friend of mine," Baffert said moments after the race. "To see Wayne down there saddling him and everything, it brought back old memories of the Quarter-Horse times. That was pretty cool."
And fitting, too.
Mourinho, in the under-tack show for the OBS March 2-year-old in Training Sale, blazed a quarter-mile in :20.20, reportedly equaling the fastest time in sale history.
A son of 2010 Kentucky Derby winner and Arkansas Derby runner-up Super Saver, Mourinho was purchased for $625,000 by Phoenix Thoroughbreds III (Kerri Radcliffe). The price was the 19th-highest at the OBS March sale.
"He's a very fast horse," Baffert said. "He's very quick. Speed is his weapon. On paper, he looked like the fastest horse. He has that early, that natural speed, so we don't want to try to take it away from him or anything like that"
Mourinho earned 10 Kentucky Derby qualifying points for his first stakes victory (second in four starts overall), pushing his career earnings to $154,360. He was coming off a runner-up finish behind Greyvitos in the $100,000 7-furlong Bob Hope Stakes (G3) Nov. 11 at Del Mar. Greyvitos returned to win the $400,000 Springboard Mile Stakes Dec. 17 at Remington Park.
Mourinho raced in blinkers Monday after not wearing the equipment in the Bob Hope.
"We took the blinkers off to get him to relax a little bit, but it was too much," Baffert said. "He was too relaxed. Going seven-eighths, the horse sort of got away from going there and he was sort of like lost."
Baffert said Van Dyke, who grew up near Oaklawn before graduating from Lake Hamilton High School in 2012, suggested putting blinkers back on Mourinho.
"I think these horses, when you start stretching them out going further, they don't go as fast, so they're not as rank or whatever," Baffert said. "I think it was just perfect. He just needed a little blinker there, just enough to keep him focused."
Baffert said Mourinho may return from his Southern California base for the $500,000 Southwest Stakes (G3) at 1 1/16 miles Feb. 19. Oaklawn's Kentucky Derby prep series continues with the $900,000 Rebel Stakes (G2) March 17 and $1 million Arkansas Derby (G1) April 14.
The Smarty Jones was Baffert's 13th victory in a Kentucky Derby prep at Oaklawn – all since 2010. He has also won the Southwest four times, Rebel six times and Arkansas Derby twice. The Baffert-trained American Pharoah won the Rebel and Arkansas Derby in 2015 en route to the Triple Crown.
Baffert's only other Smarty Jones starter, Toews On Ice, finished sixth as the favorite in 2016.
Mourinho ($3.20), the shortest-priced winner in Smarty Jones history, covered the mile over a fast track in 1:37.25. The Smarty Jones was the first Oaklawn victory for Van Dyke, who won an Eclipse Award as the country's top apprentice jockey in 2014.
The Southwest is the scheduled 3-year-old debut for High North, fourth in the $200,000 Kentucky Jockey Club Stakes (G2) Nov. 25 at Churchill Downs in his last start, for trainer Brad Cox. Grade 1 winner Sporting Chance could make his 3-year-old debut in the Southwest, Lukas said.
Milestone Watch
Trainer Paul Holthus of Hot Springs recorded his 499th career victory, and first of the meeting, when Indian Gem ($15.20) won Monday's third race under newcomer C.J. McMahon.
Holthus, the son of the late Bob Holthus, Oaklawn's all-time leading trainer, would have reached the milestone long ago, but quit training during the 1995 Oaklawn meeting to become the agent for jockey Garrett Gomez.
"I would hope I get two wins here," Holthus said on the eve of opening day. "If I don't, it's going to be a long dang meet."
After taking Gomez's book, Holthus, 56, later became an executive for H.E. "Tex" Sutton Forwarding Company, the famed equine air transporter headquartered in Lexington, Ky., before he began planning a training comeback in the fall of 2013.
Holthus saddled Signature Event to win the ninth race Jan. 12, 2014, at Oaklawn – his first victory in almost 20 years – for wife Nancy, a member of Oaklawn's media relations department.
"Five hundred, to me, is not that big of a milestone," Paul Holthus said. "But I would love to win a race."
Holthus saddled his first career winner in 1980, according to Equibase, racing's official data gathering organization, and has 84 overall at Oaklawn, where he had 15 horses to begin the 2018 meeting.
Trainer Ron Moquett of Hot Springs has 199 career Oaklawn victories after Georgia's Reward ($4) won Monday's second race.
Finish Lines
Live racing is scheduled to resume at 1:30 p.m. (Central) Friday after Thursday's nine-race card was scrapped because of freezing temperatures. … Post positions were to be drawn Wednesday for Saturday's $125,000 Dixie Belle Stakes for 3-year-old fillies at 6 furlongs. … Malagacy, winner of the $900,000 Rebel Stakes (G2) for 3-year-olds last year at Oaklawn, is scheduled to make his 2018 debut in Thursday's fourth race at Gulfstream Park. Recruiting Ready, winner of the $150,000 Bachelor Stakes for 3-year-old sprinters last year at Oaklawn, is scheduled to make his 2018 debut in the same race. Malagacy is the even-money program favorite for the allowance/optional claimer at 6 furlongs. Recruiting Ready is the early 9-5 second choice. Probable post time is 1:05 p.m. (Central).